Security guards of a Zenith bank branch in Okota, Lagos state have been hailed by Nigerians after they stopped a petrol tanker from exploding.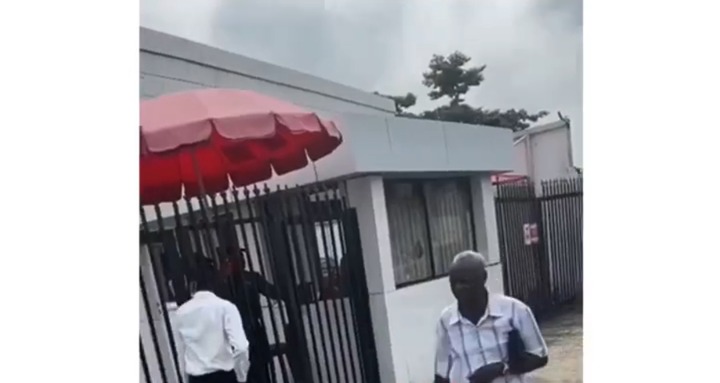 The bank's staff were hailed for their prompt action and response in preventing a fire disaster in Okota, Lagos state.
Hundreds of lives were saved by the prompt action of the security guards who noticed that the petrol tanker was about to explode.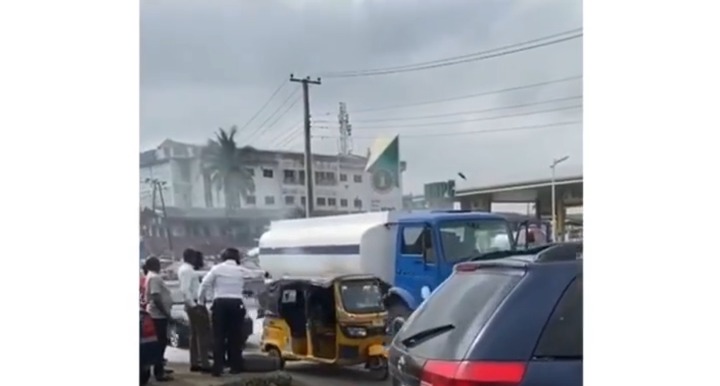 The security guards were able to prevent the tanker from exploding and causing a disaster in Okota after they noticed heavy smoke coming out of the tanker.
On noticing the smoke, they quickly rushed out of their duty posts with fire extinguishers and stamped the fire.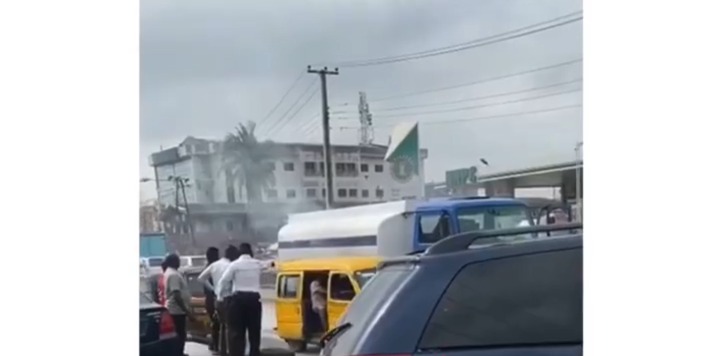 Nigerians have commended their effort in stopping the tanker from exploding and have thanked God for saving the lives of residents of Okota.
A social media user who reacted to the incident revealed that there is a filling station beside the area where the tanker would have exploded if not for the quick intervention of the bank staff.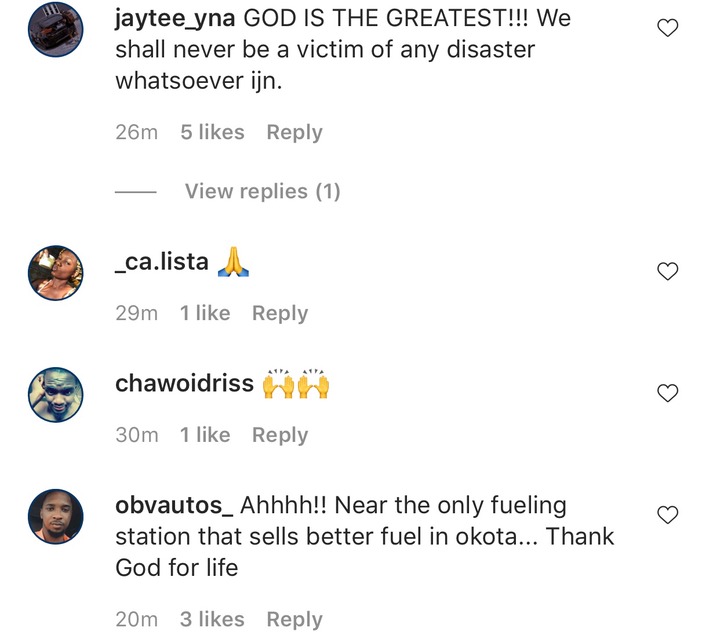 Watch the video: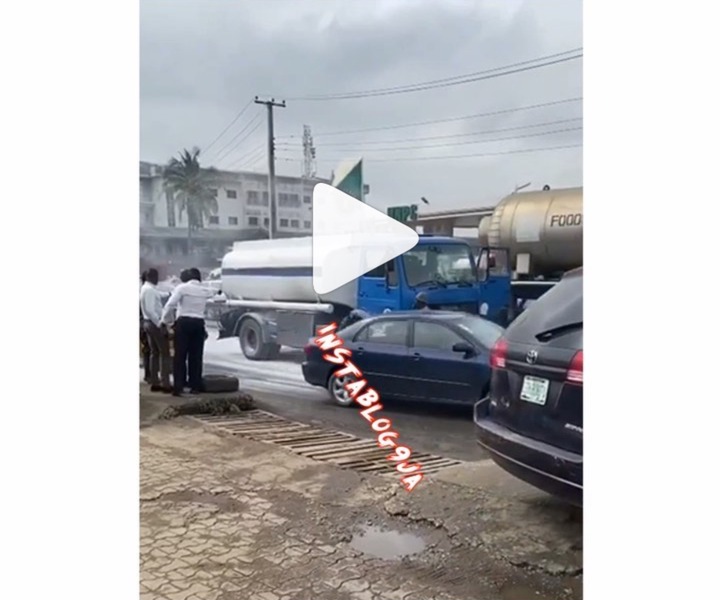 https://www.instagram.com/p/CG4j4XbAq2iQUMeX9lOQ1oOvXx9_t1O3RHdoT00/?igshid=1lb67c9e3b92l