Authorities hold a perimeter near the White House as demonstrators gather to protest the killing of George Floyd.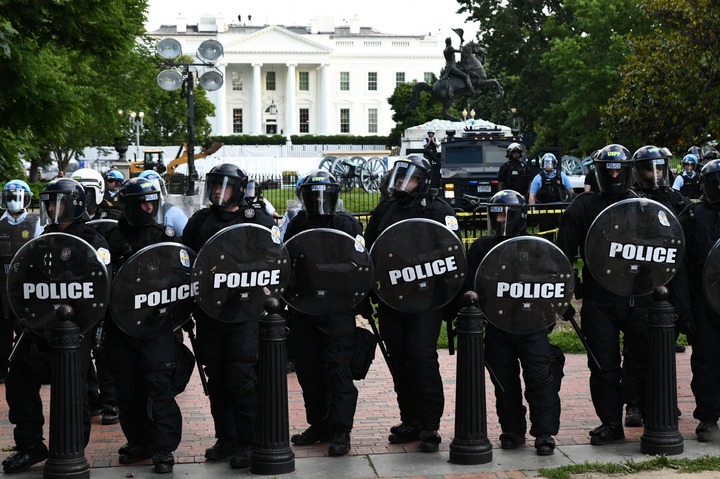 The protesters clashed with the Secret Service and police outside the citadel of power for the second time.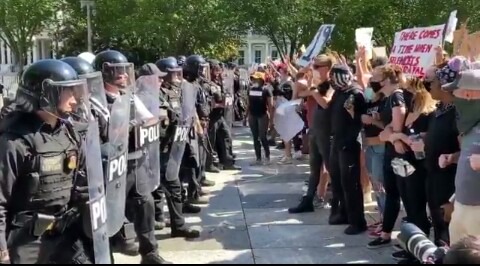 With chants of "I can't breath", " Black Lives Matters", hundreds of the protesters circled the White House grounds.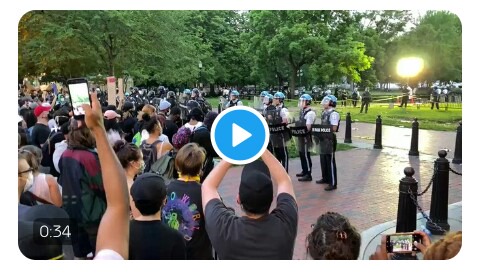 Armored Secret Service, alongside. District of Columbia police and park police, lined up in front of the protesters, forming a barricade.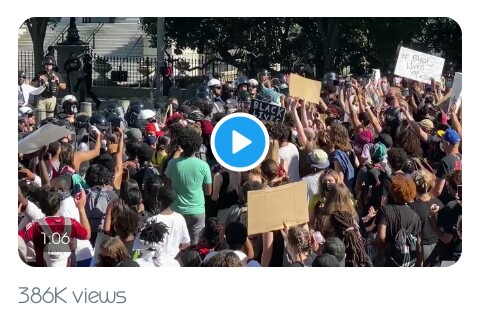 Lafayette Square, the park in front of the palatial, was sealed off with steel barriers.
Barricades were fallen to the west of the White House and the crowd kept surging forward, once again coming face-to-face with Secret Service who moved into formation and raised their riot shields.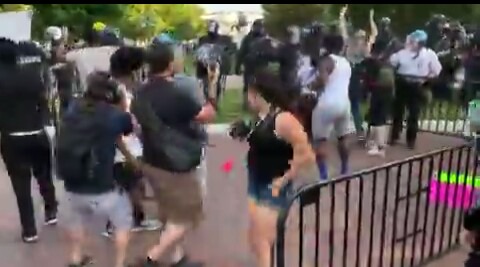 The protesters dared to step forward with cries of " hands up, don't shoot".
The Lafayette Square was also closed by secret service and about two dozens of cops with helmets and batons.
Tensions flared and the cops blasted pepper spray, which forced the protesters to step backwards.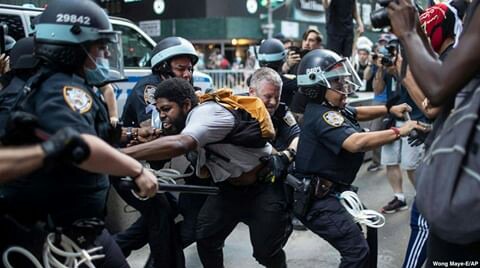 Many were hit with pepper spray and one person was tossed to the ground and presumably arrested.
After a while, pressure came on the police and they started pulling out gas masks.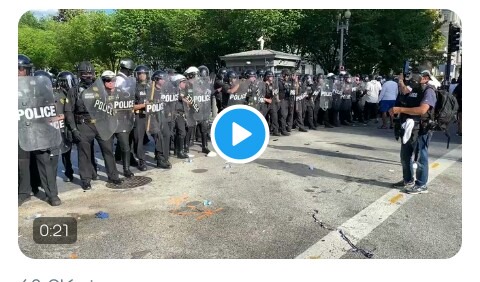 The protesters also had another confrontation with the Secret Service at the fortified Lafayette Square, after breaching the barricades.
At least two fireworks were launched towards the police at the White House standoff but the situation was still contained.
Watch The Videos Below