For the umpteenth time, alleged serial debtor and Lagos socialite, Teju Pretty, gets disgraced and beaten by a cloth vendor and her friends over N45,000.
Teju Pretty who is a popular Nigerian Snapchat Slay Queen, was disgraced for wearing the cloths without paying a dime.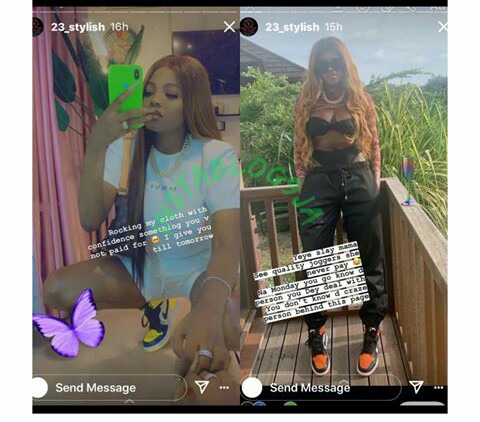 At first when the cloth vendor chatted her up, she reportedly gave excuses.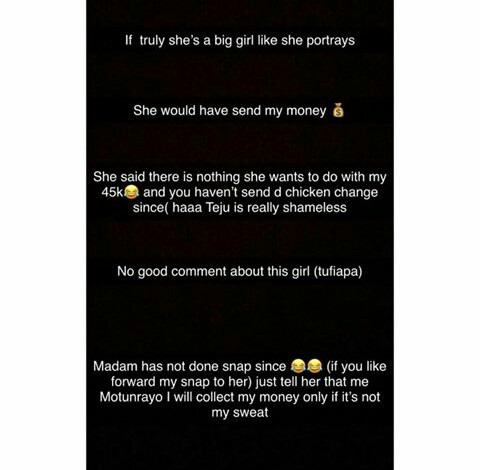 When she got tired of being owned, she contracted Teju Pretty again and asked why she was yet to transfer the money, but was rained with insults.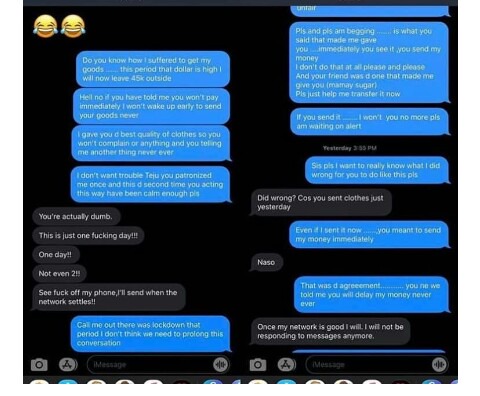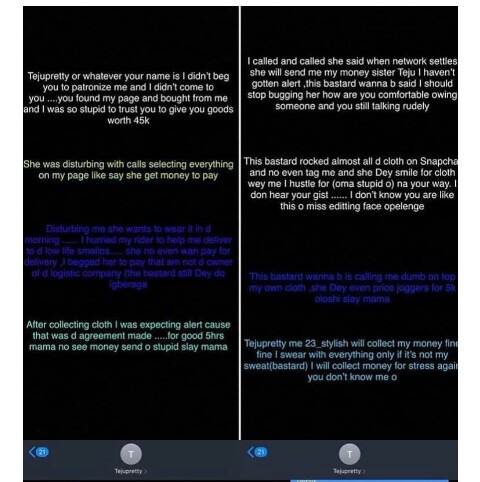 The most annoying part of this whole saga was when Teju Pretty announced that she'll be doing a N45,000 giveaway to her fans, whereas she is owing someone.
This infuriated 23_Stylish (the cloth vendor) that she had to storm Teju's house this morning with a soldier.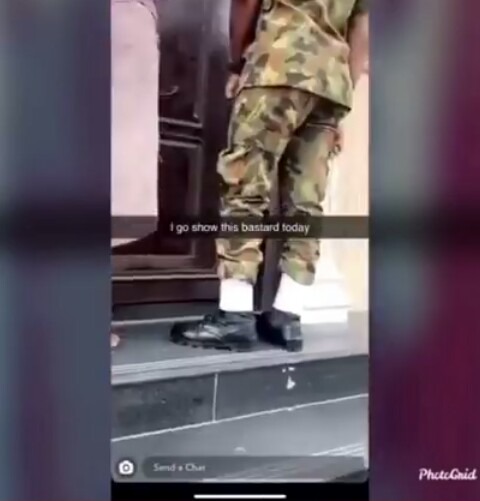 After giving Teju Pretty a serious beating and disgrace, she eventually got back her money.
However, Nigerians who reacted to the trending video, are wondering why this Teju Pretty of a girl likes owing particularly for cloths.
Watch The Video Below