Meet six couples who are all NYSC 2019 Batch C members that met each other and got married during their service year in Anambra state.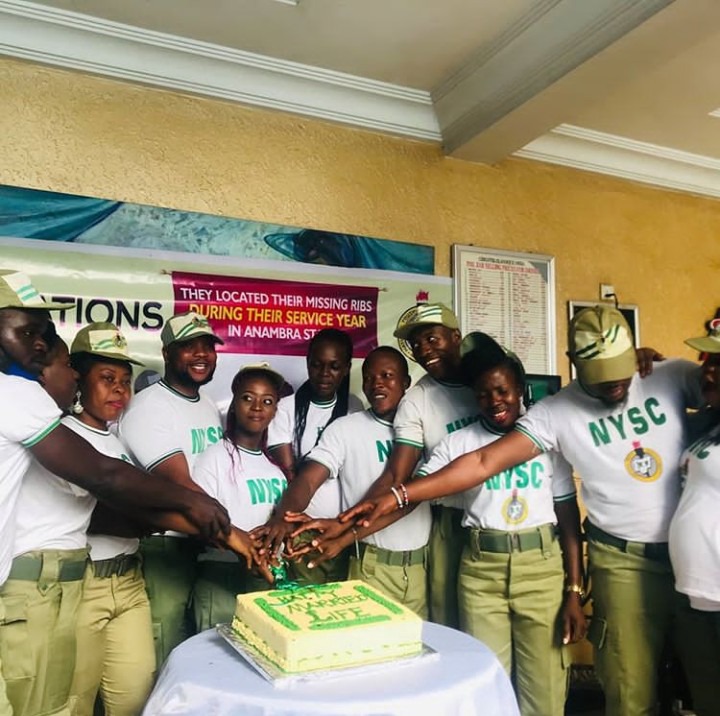 The couples have been identified as; Eze Obinwa, Oluchi peace, Henry Nwachoko Charles Ruth, Oluchukwu Davis, Ohale Nkemakolam, Nsofor Obianuju, Ogberie Collins, Nwokearu Chinyeremaka, Bernard Faith Amarachi and Okafor Chukwudi.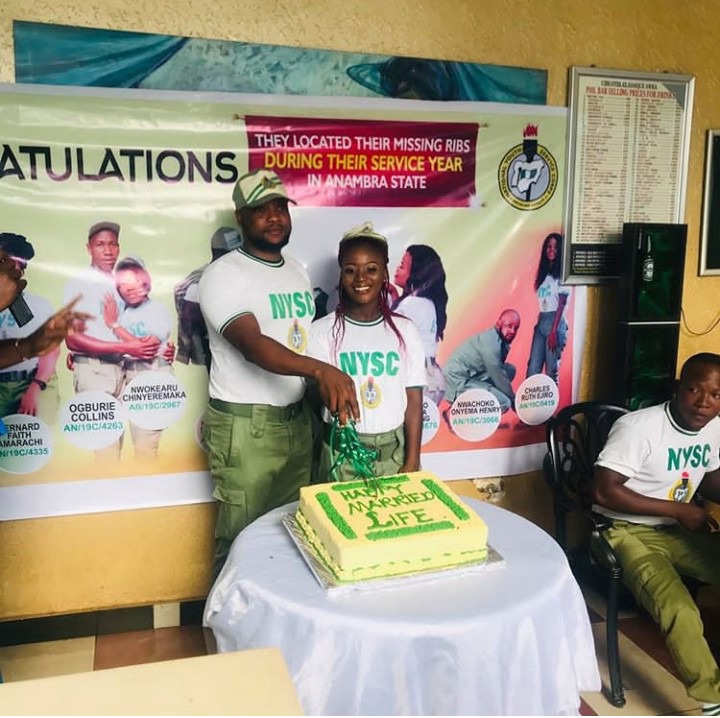 The twelve NYSC members who met while they were still serving were celebrated yesterday, Wednesday, 15th October, 2020 by the National Youth Service Corps, Anambra state chapter.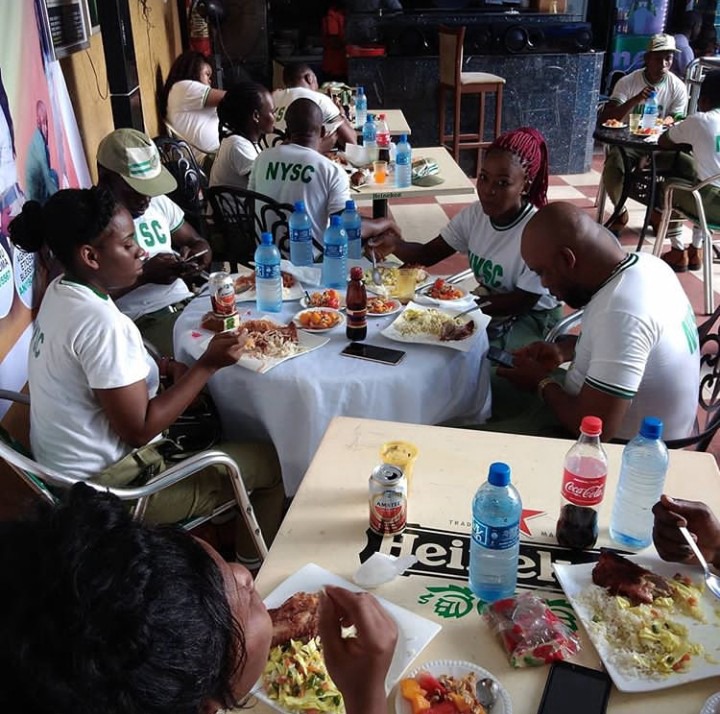 The ceremony which is a part of their passing programme, scheduled today, 15th October was held at Cihcotel Hotel in Awka.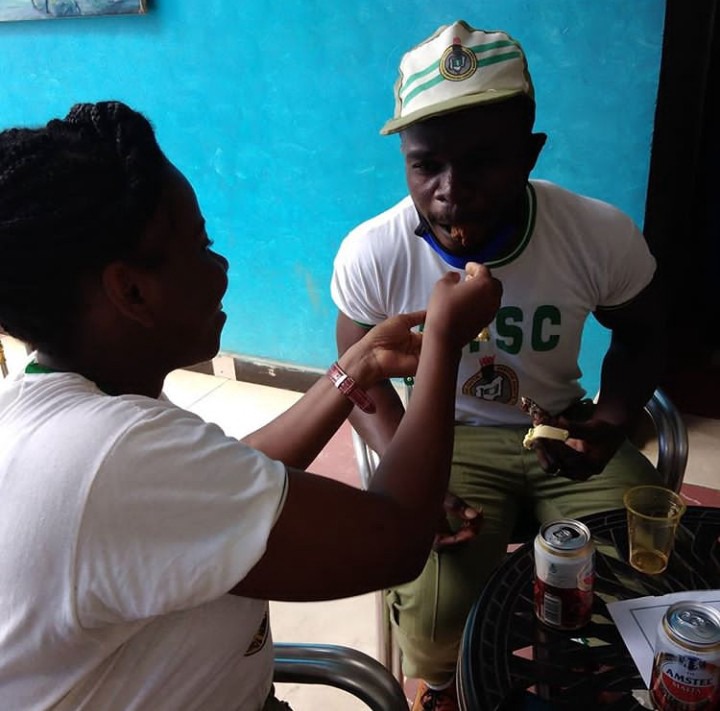 The state NYSC coordinator, Mr Kehinde Aremu in his remark urged parents to always pray for such privilege for their children at any given time, adding that the scheme has not had such laudable event since its creation in Nigeria.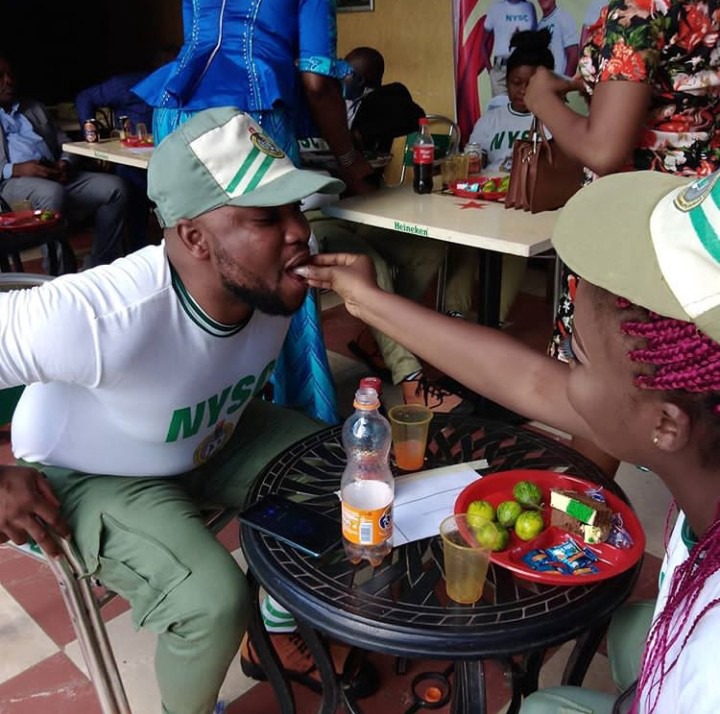 "We have been having Corps members getting married to each other in ones, and twos , but this is epoch making. We never had an assemblage of this magnitude in the history of NYSC. I prayed for you all to have a joyful and loving married lives," he said.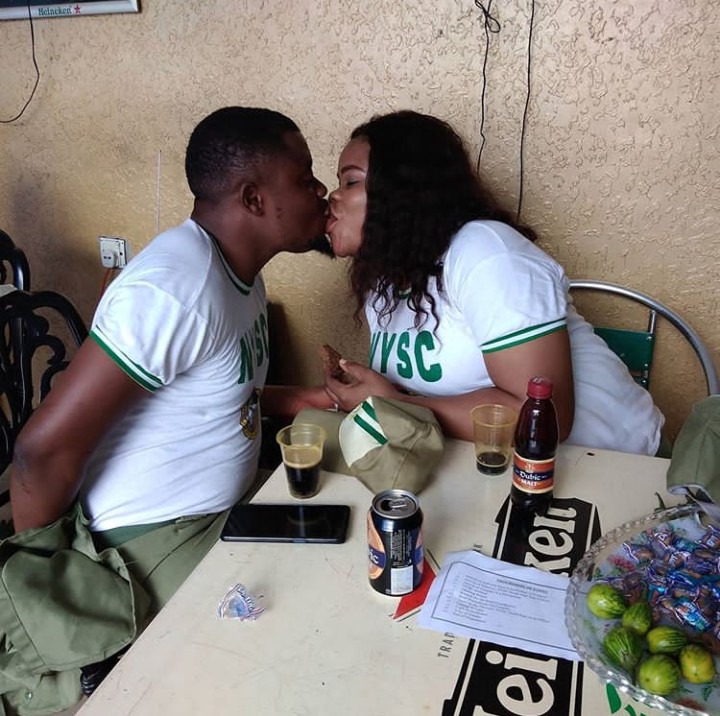 The Assistant Director, NYSC South East Area office, Mrs Ify Nwafor on her seperate remark, said that many people embark on NYSC for different reasons and one of it includes the chance to meet the love of their lives.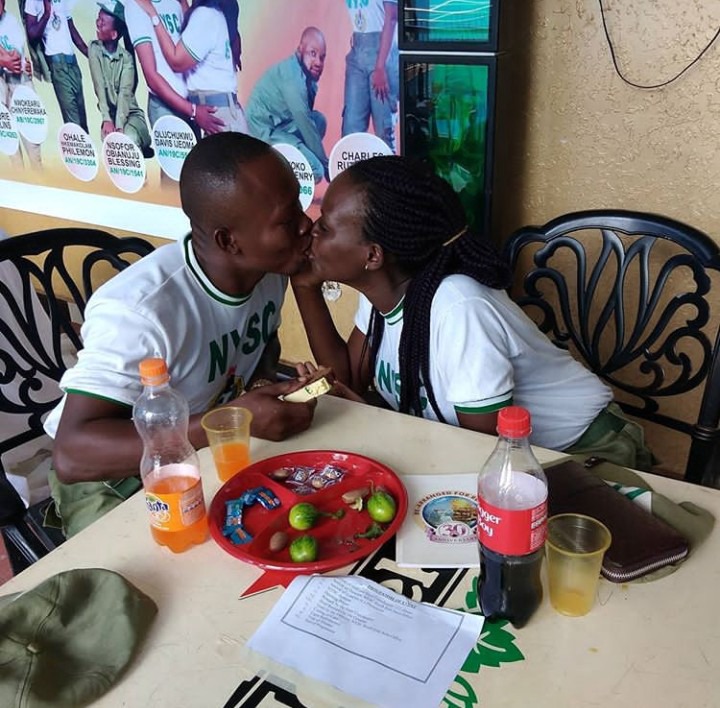 The married Corp members, Mrs Okearu Chinyeremaka, Mrs Bernard Faith Amarachi, Mr Oluchukwu Davis and Ohale Nkemakolam, revealed that they met each other at different locations which include; morning prayers at the orientation camp, Onitsha park among others, where they got attracted to each other before starting their relationship.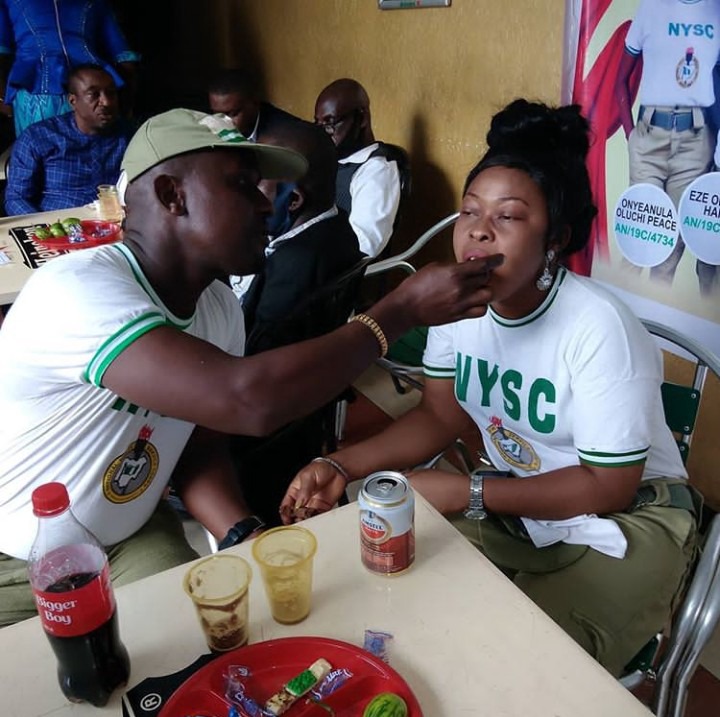 The ceremony witnessed cutting of cake, presentation of cash gifts of N100,000, prayers, goodwill messages, and dancing.