Moment Protesters
Below is a video of the moment some protesters ordered a police officer out of a man's truck at Ikeja Under bridge in Lagos state.

The youths who were protesting against police brutality in Nigeria spotted a police officer inside a man's truck.
They suspected that the police officer was trying to extort the truck driver and they blocked the truck from moving.
The angry youths ordered the police officer to come down from the truck.
Some of the youths were heard shouting 'What did he do?' as they question the police officer for being in the man's truck.
Some of them were also heard asking other protesters to bring out their phones and record what was happening.
When they had successful sent the police officer out of the driver's truck, they asked the driver to go in peace.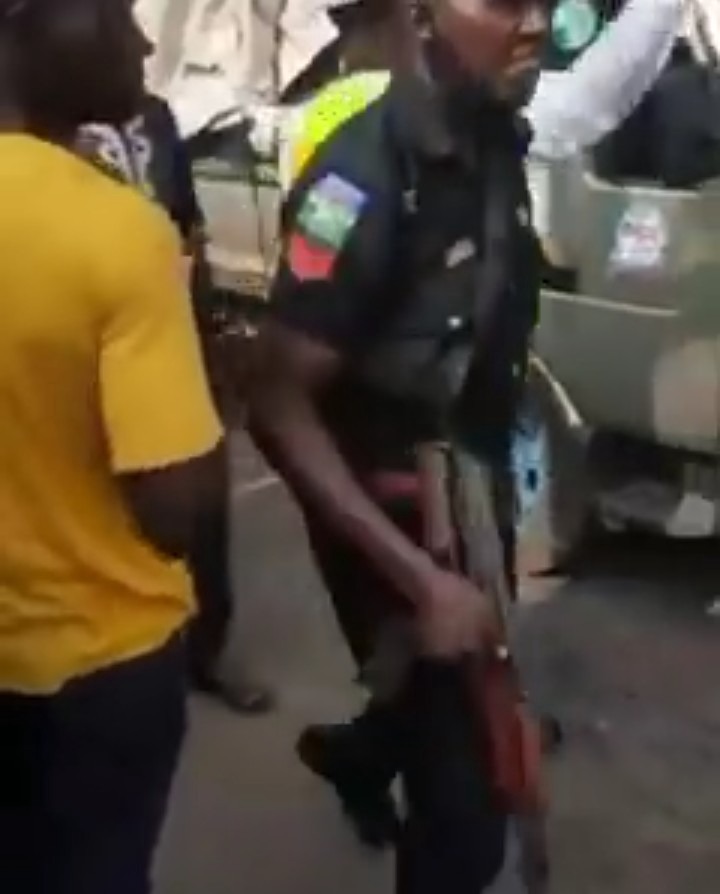 Watch the video;