An officer of the Nigeria Security and Civil Defence Corps have been sacked for joining mobs to loot COVID-19 Palliatives in Abuja.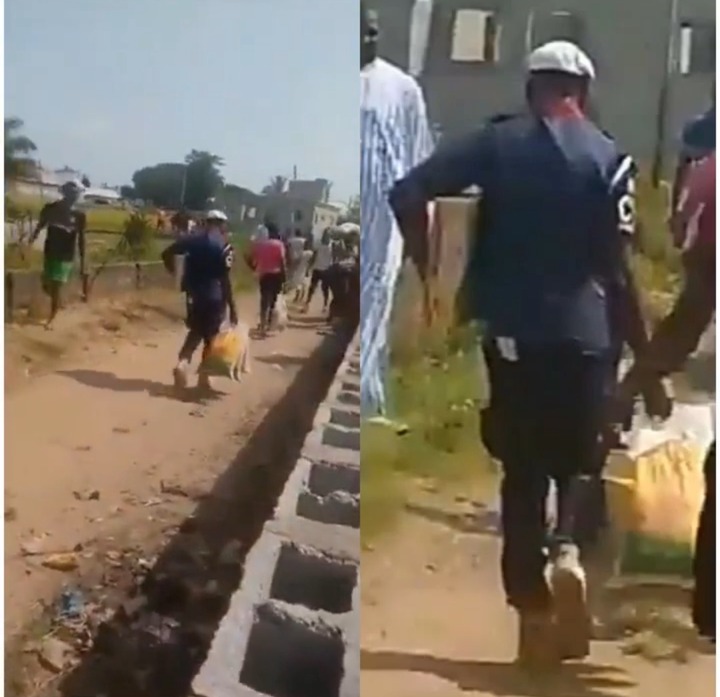 The Officer identified as Corps Assistant Illiya Ibrahim was on Wednesday 28th October, 2020 dismissed by the Nigerian Security and Civil Defence Corps.
The dismissed Officer, Illiya Ibrahim Who is a Corps Assistant of the Nigeria Security and Civil Defence Corpse, Gwagwalada Division Abuja was caught on camera two days ago, after a mob stormed a warehouse in Gwagwalada, Abuja.
In the video, he was seen in his civil defence uniform, carting away COVID-19 palliatives which he joined mobs in looting.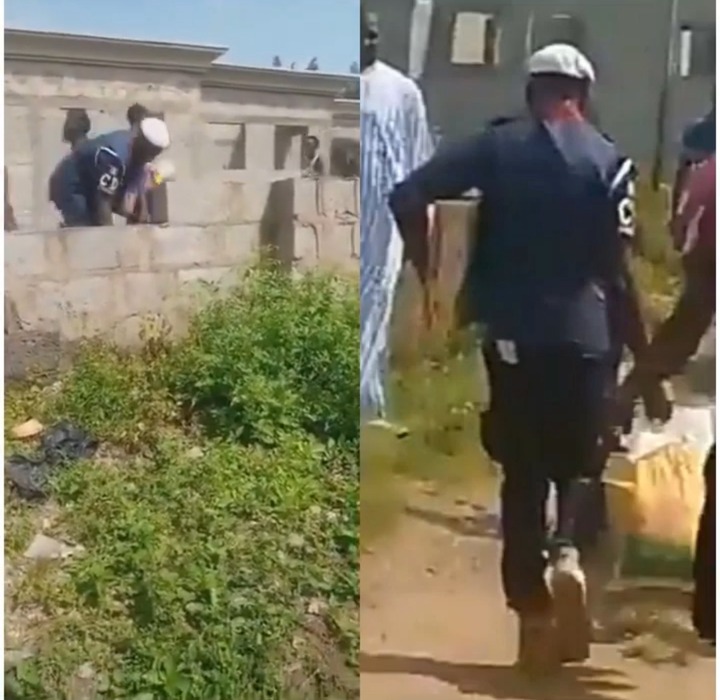 He was dismissed after the video of him carting away with the looted covid-19 palliatives which consists of bags of rice and a carton of Indomie noodles went viral on social media.
In a statement released on Tuesday night October 27, the Media Assistant to the Commandant General Of NSCDC, Ekunola Gbenga said that Ibrahim was dismissed for joining the hoodlums in looting Covid-19 palliatives discovered in a warehouse in Gwagwalada, Abuja.
According to the statement, the dismissed officer was charged under the public service after series of investigations and deliberations by the junior disciplinary committee.
The commandant general of NSCDC, Abdullahi Gana Muhammadu appreciated officers and members of the public for giving out useful information to assist the corps in identifying incompetent officers.
He further charged officers of the corps to remain resolute and committed in the discharge of their duties.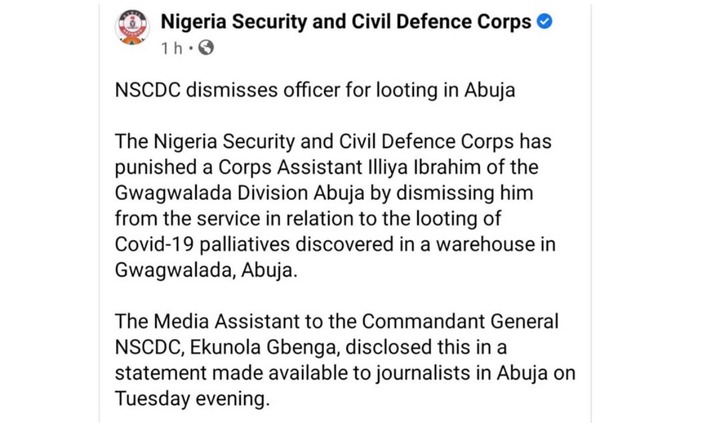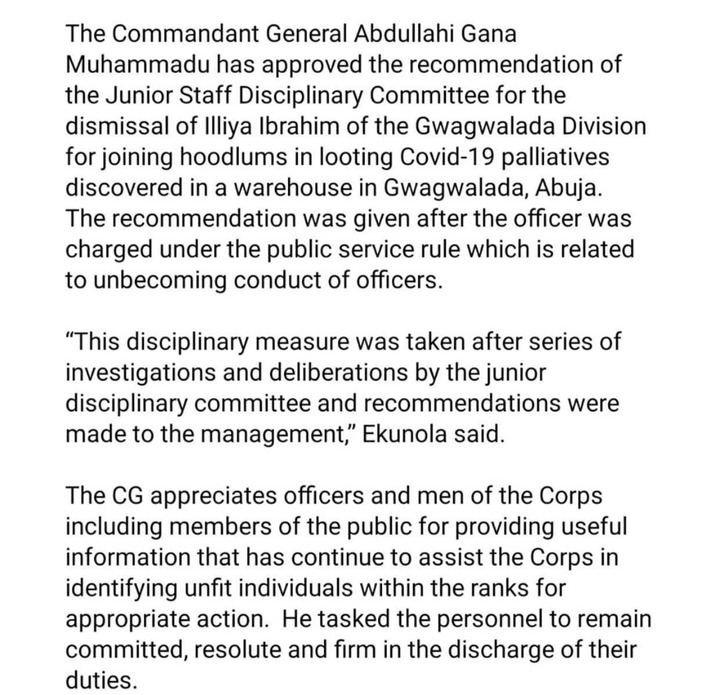 Watch The Video;