A Nigerian man identified as Somto, was on the verge of loosing his mind on the early hours of today, after being wrongly accused of raped by two girls and their friends.
The girls identified as Tolani, Hameedah and Aniola Oluwatomi accused the young man of sexually assaulting girls without knowing it was a mistaken identity.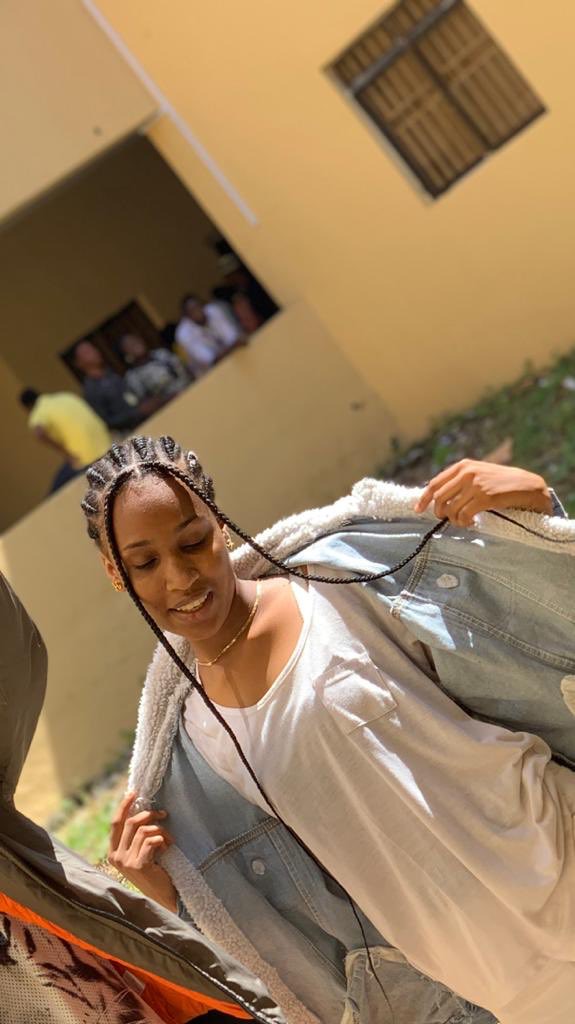 According to Somto, Tolani and some girls from Kwara state university added his phone number as ",Yangy" and sent to their female's group chat on WhatsApp,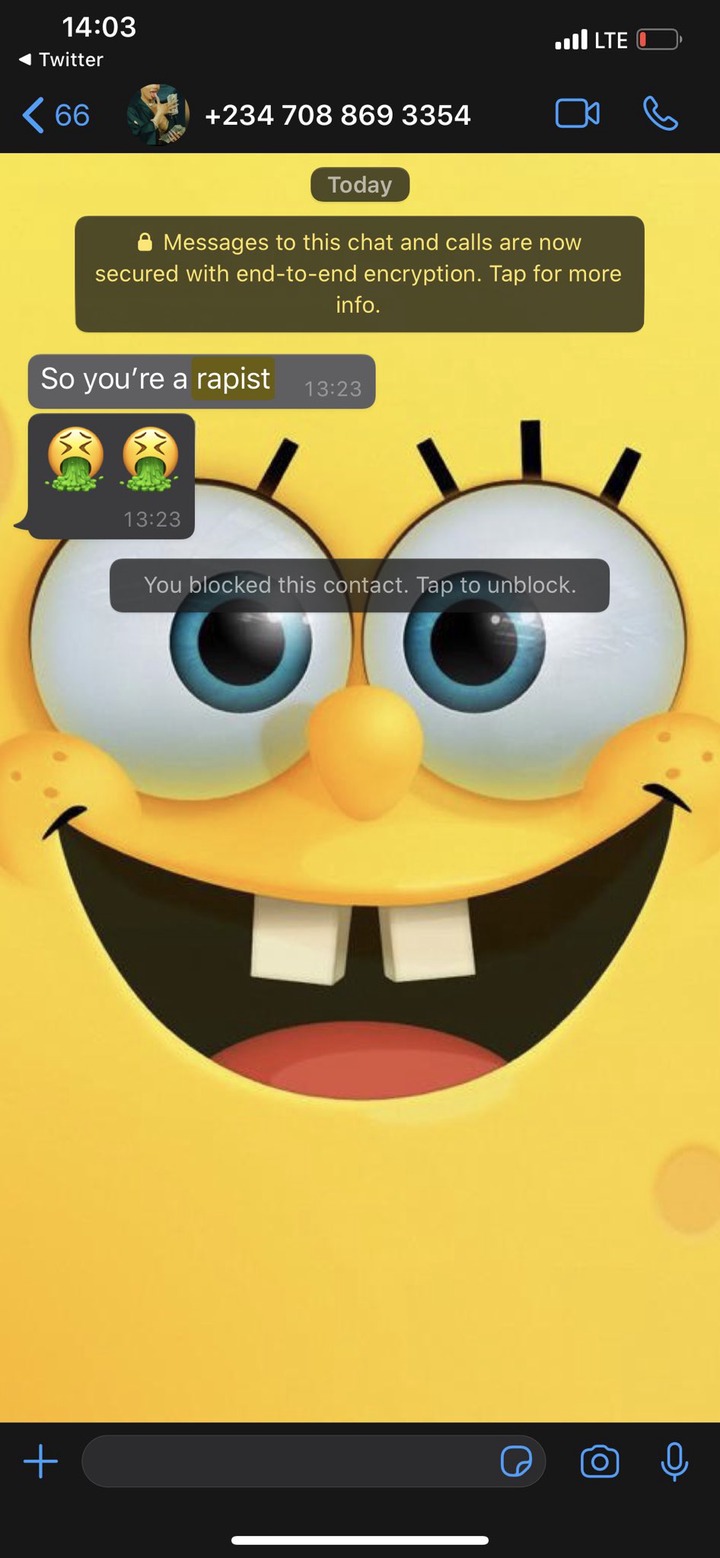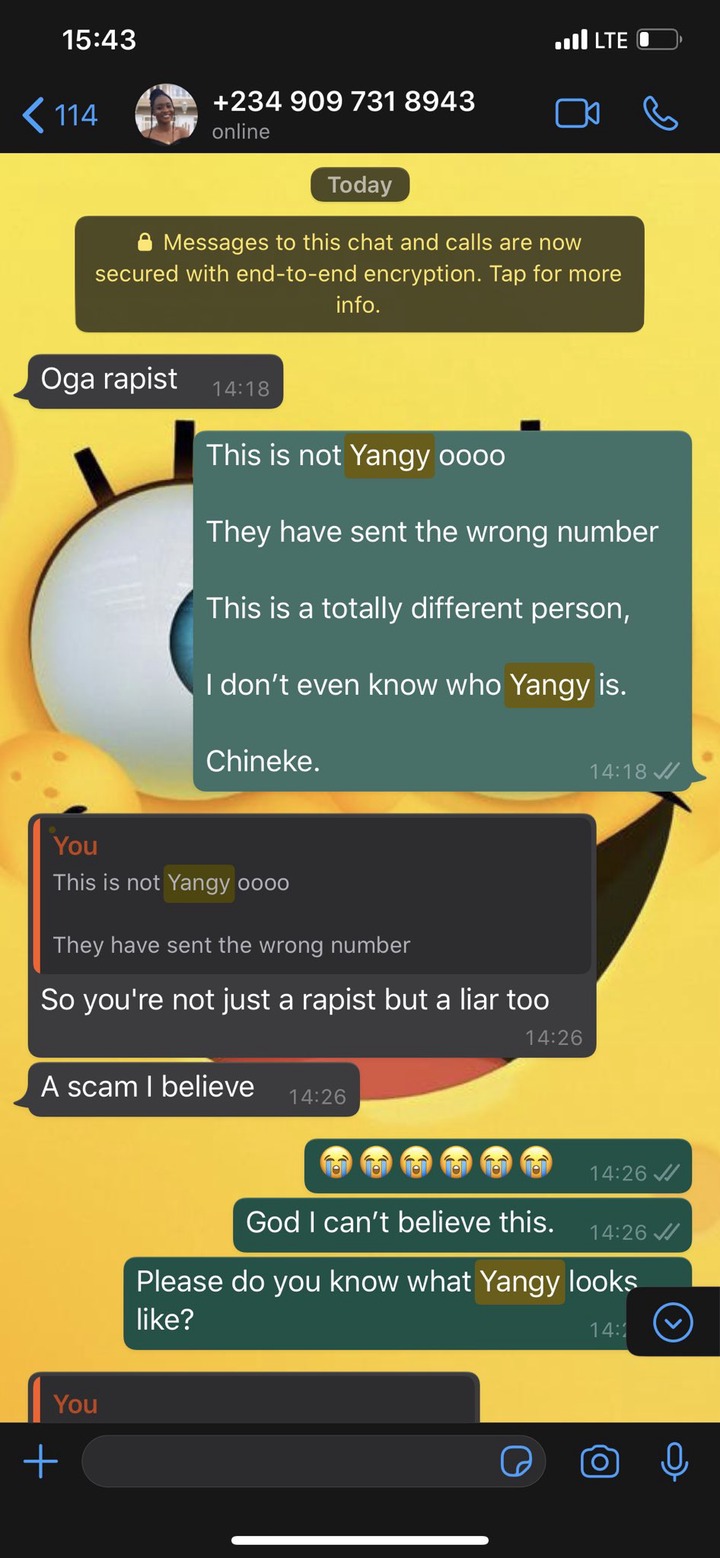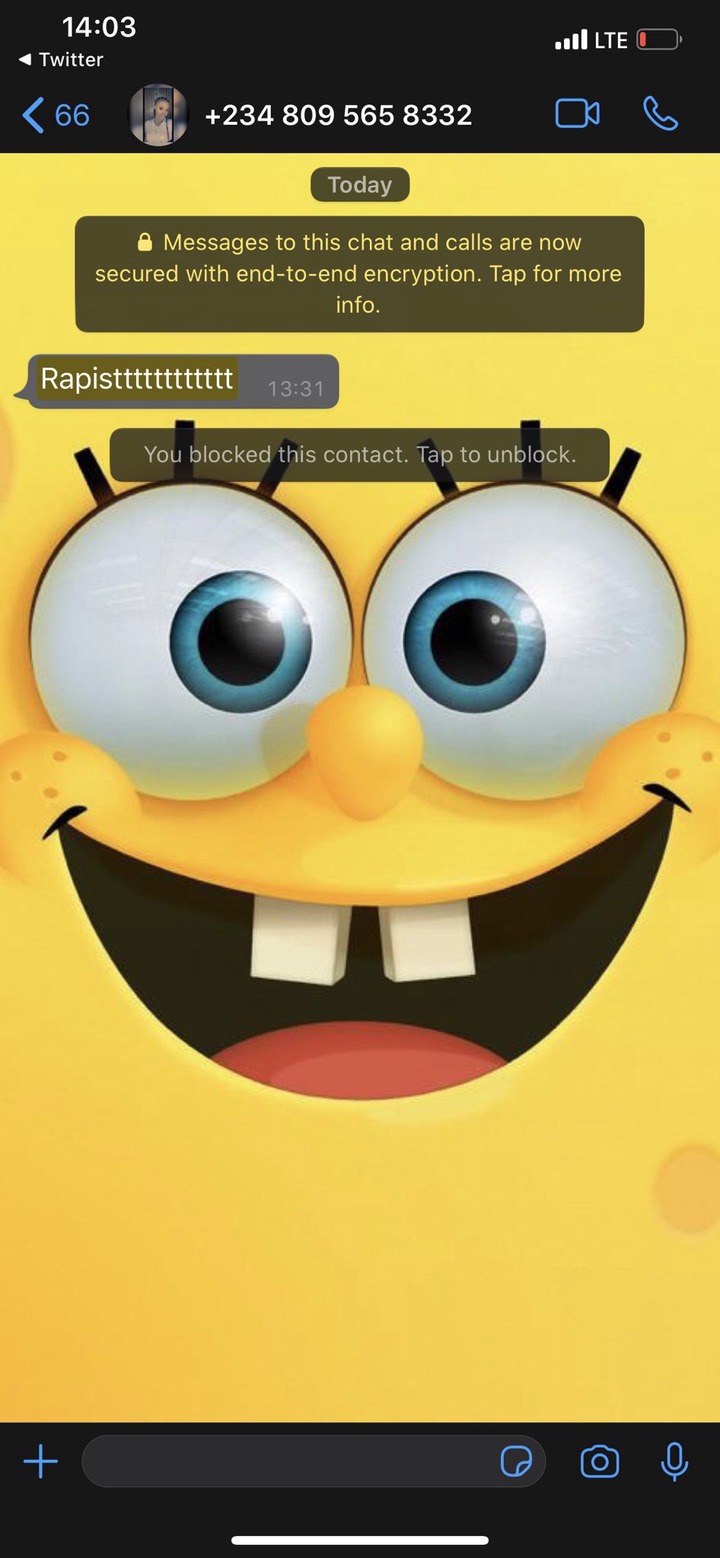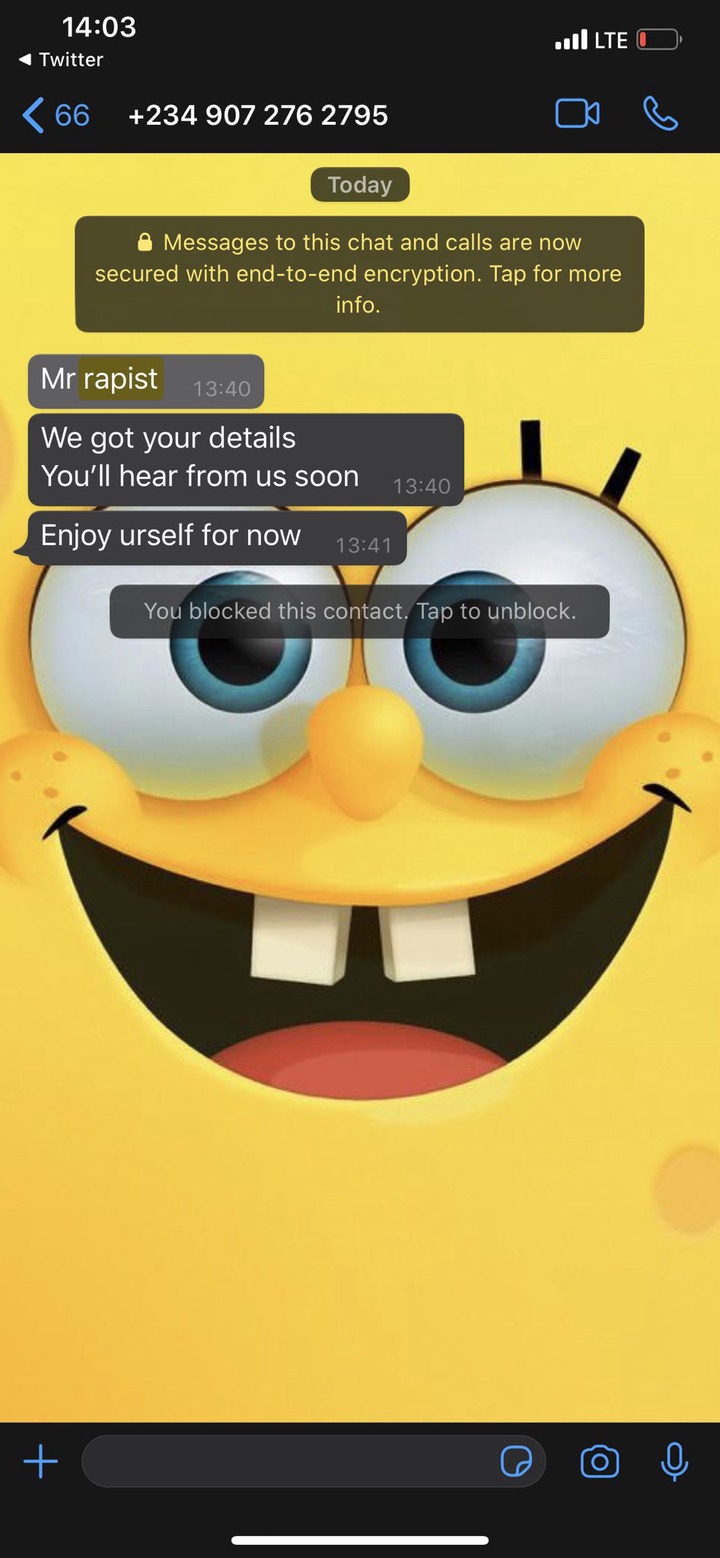 After adding his phone number to the group chat, he received over 102 messages tagging him a rapist.
The whole thing sounded strange to Somto and nearly made him go amok.
1 hour along the line, the girls realized their mistake and began to apologize, after they have tagged him a rapist and made it go viral.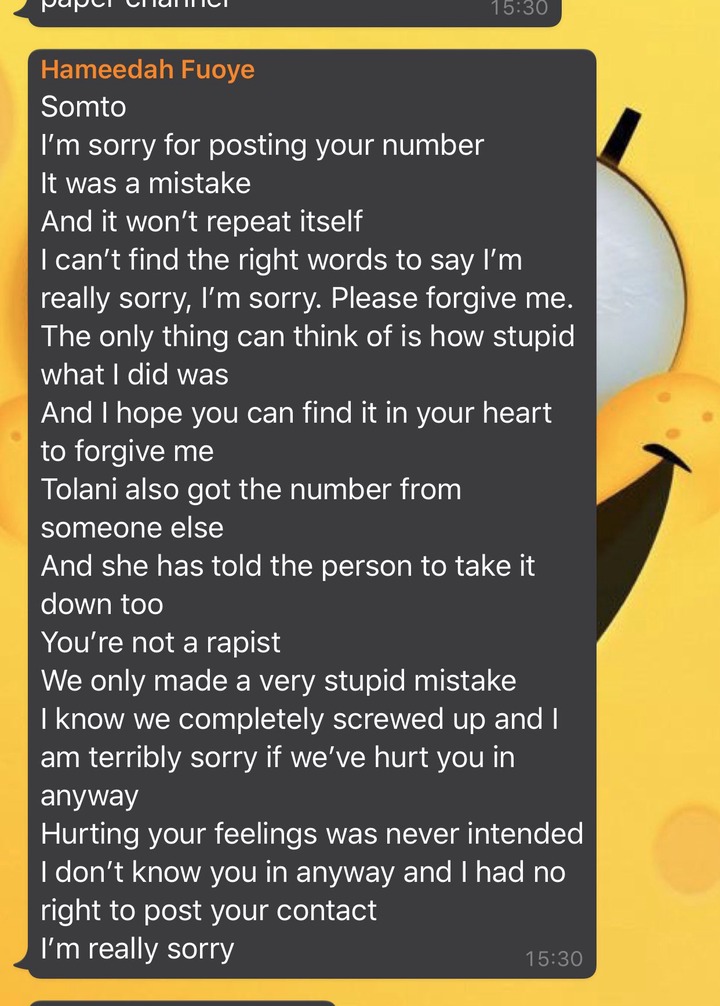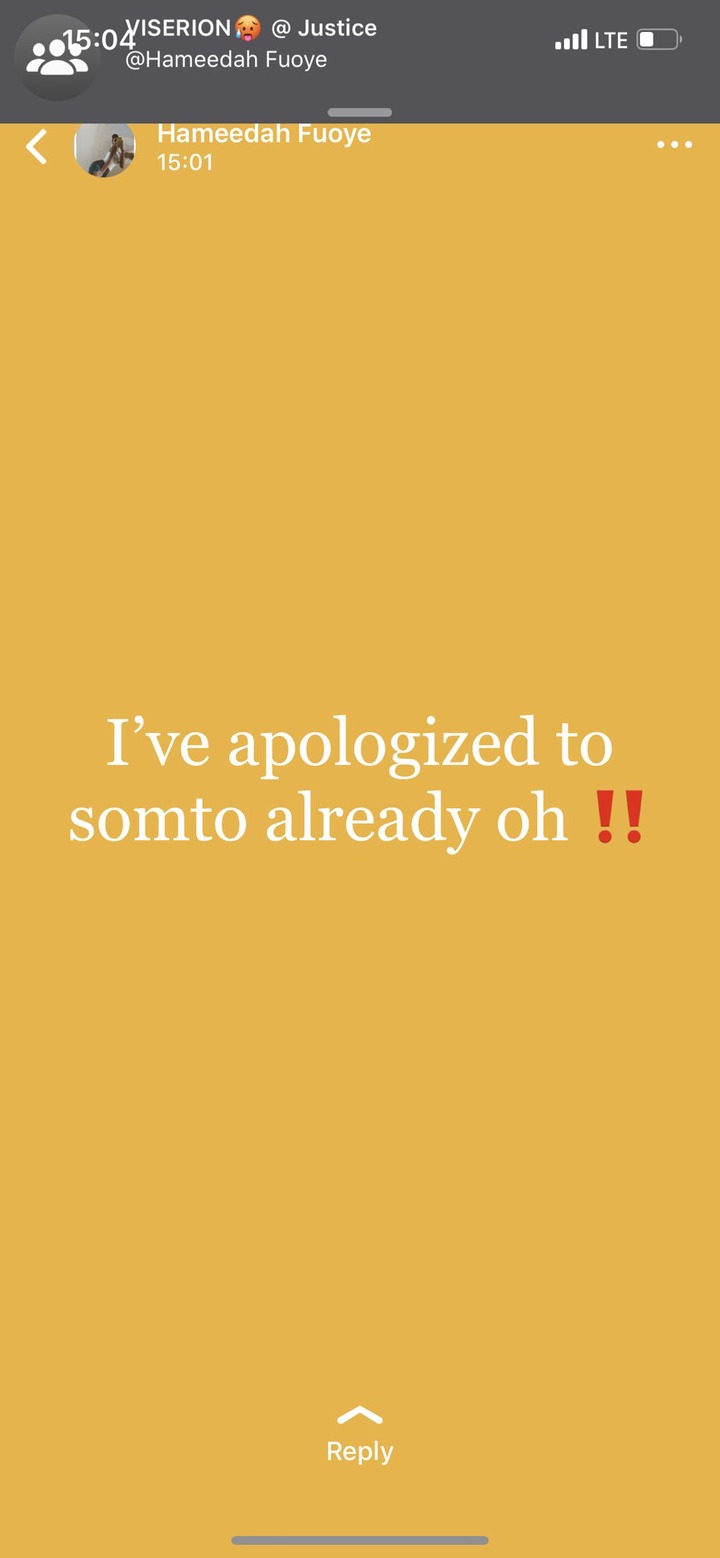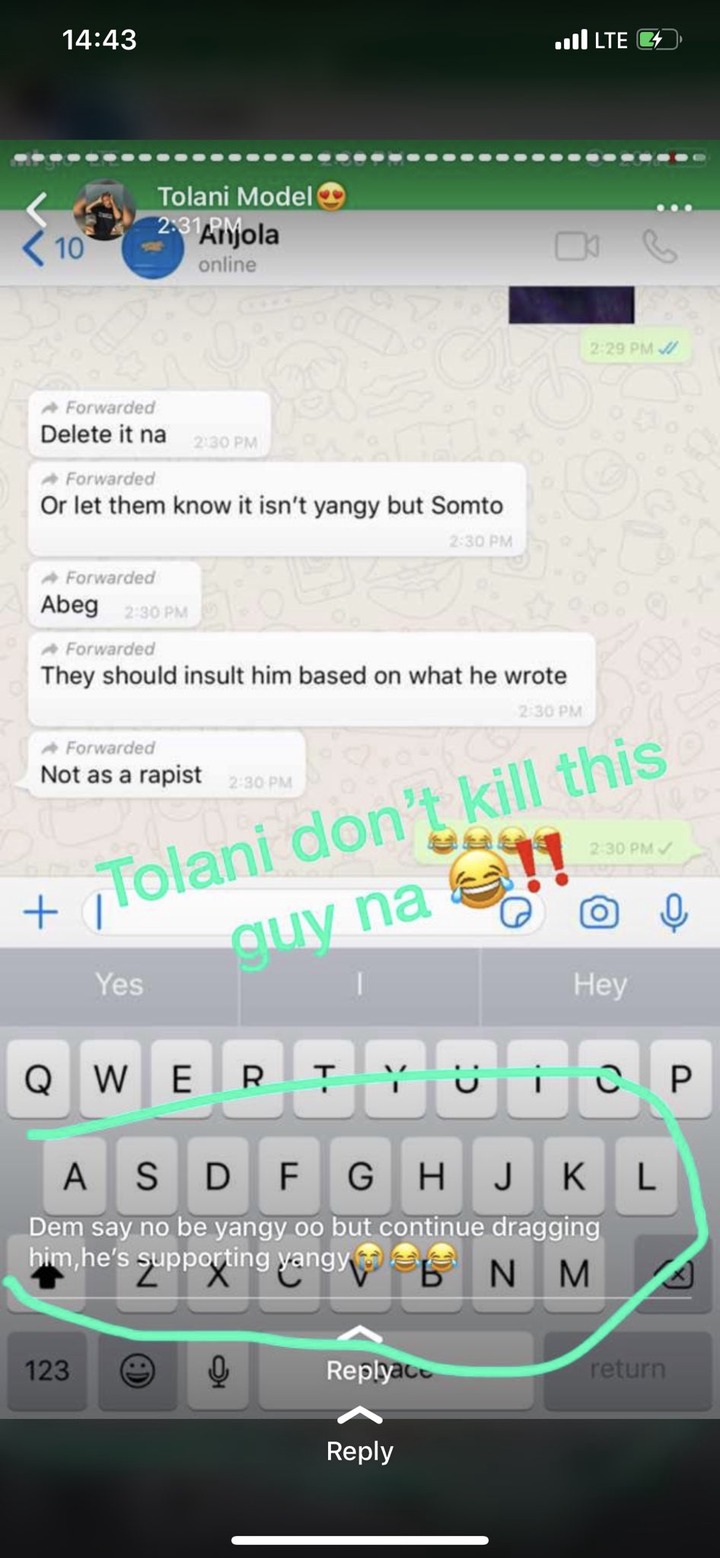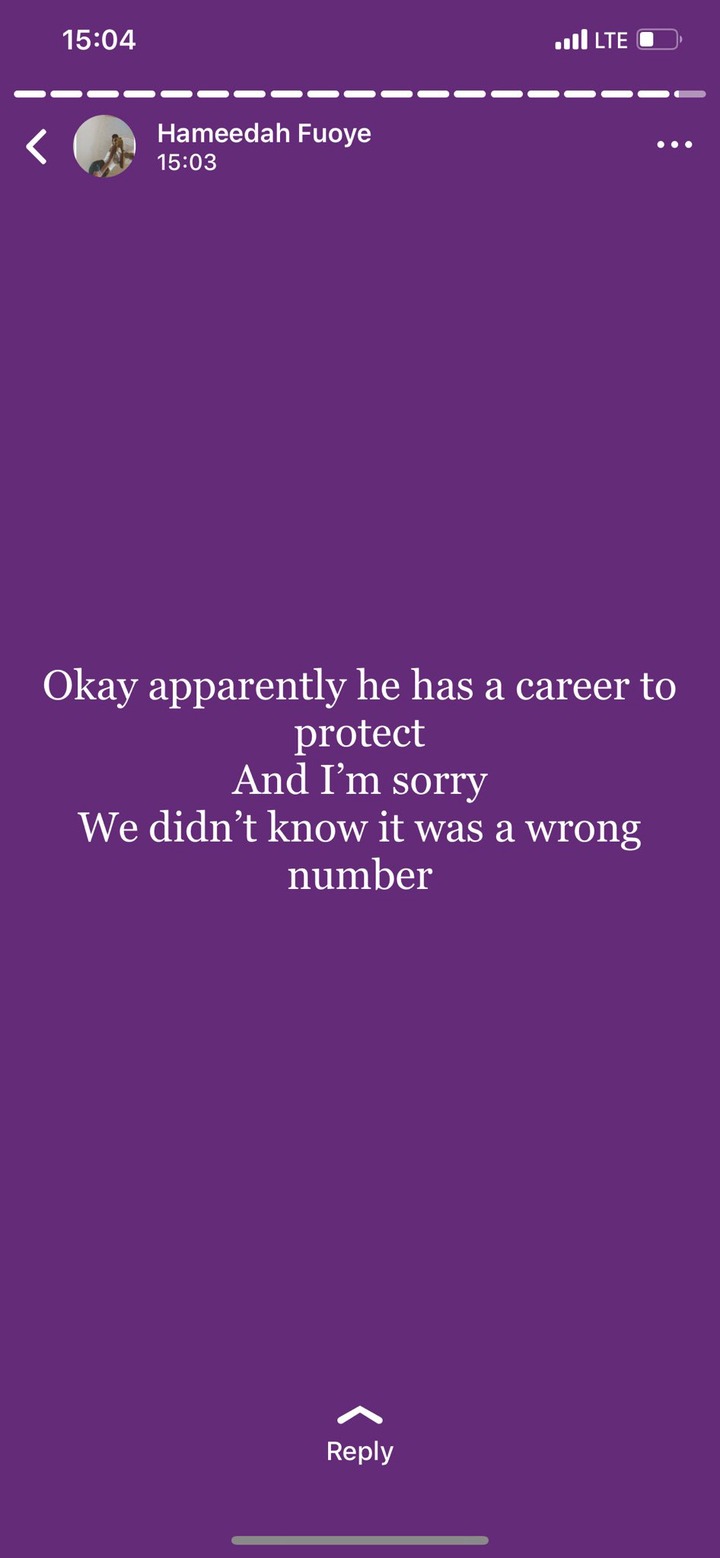 However, Somto has promised to follow the Kwara state university authorities, and the Police to ensure that justice is served for defamation of his character and business.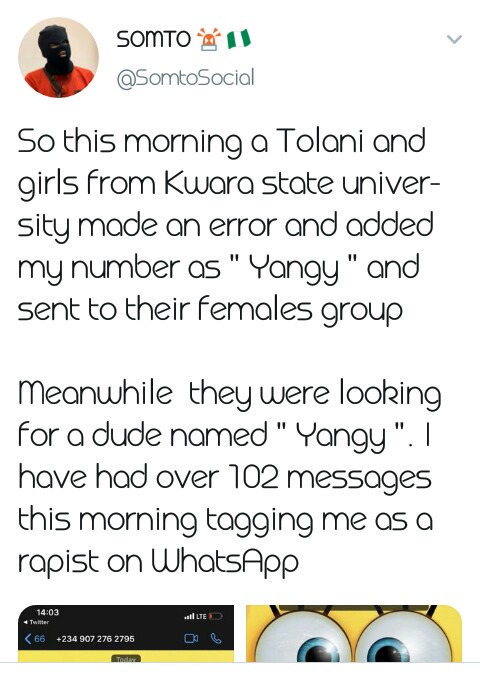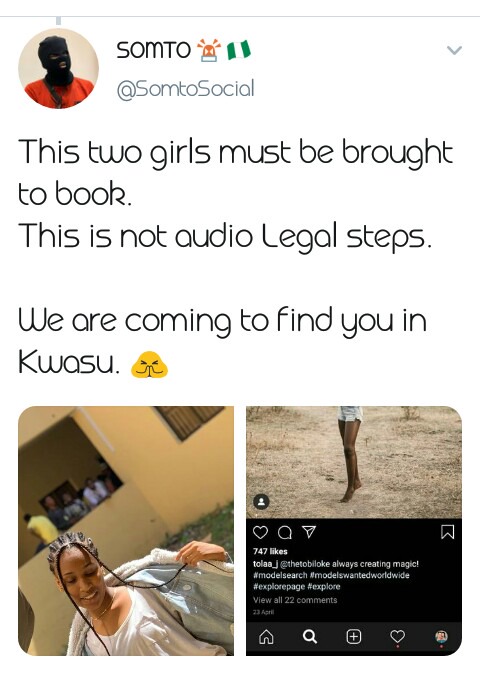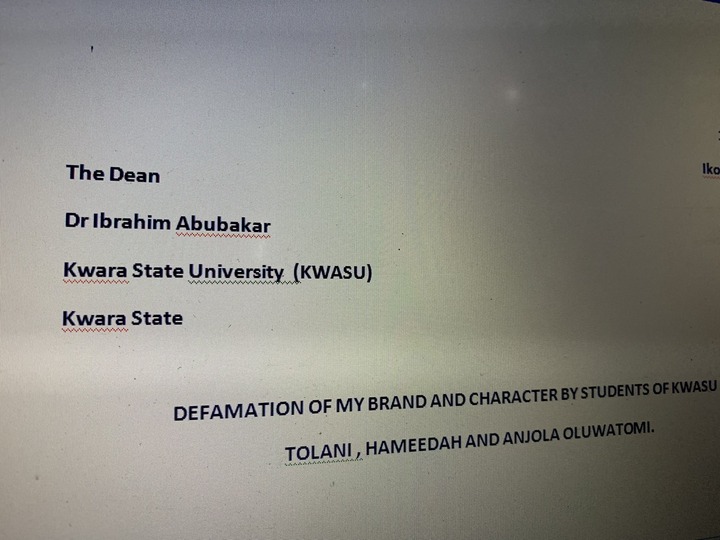 After releasing the letter of his planned lawsuit, Tolani who happens to be one of the girls has been asking for forgiveness including a video she posted on her page.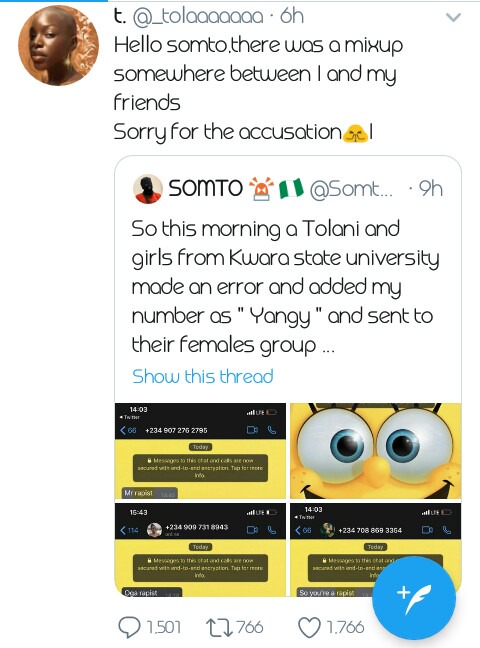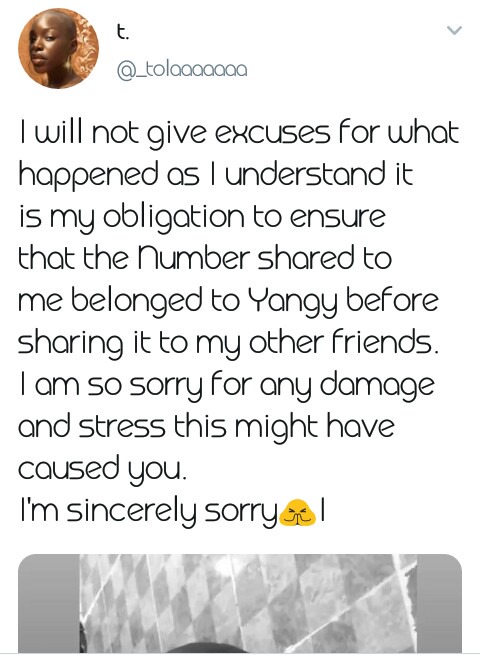 Watch the video Here
Watch the videos below