A certain man identified as Eddie Madaki has been thrown into a state of extreme happiness after his wife, Lulu Evong Madaki surprised him with a PS5 on his birthday.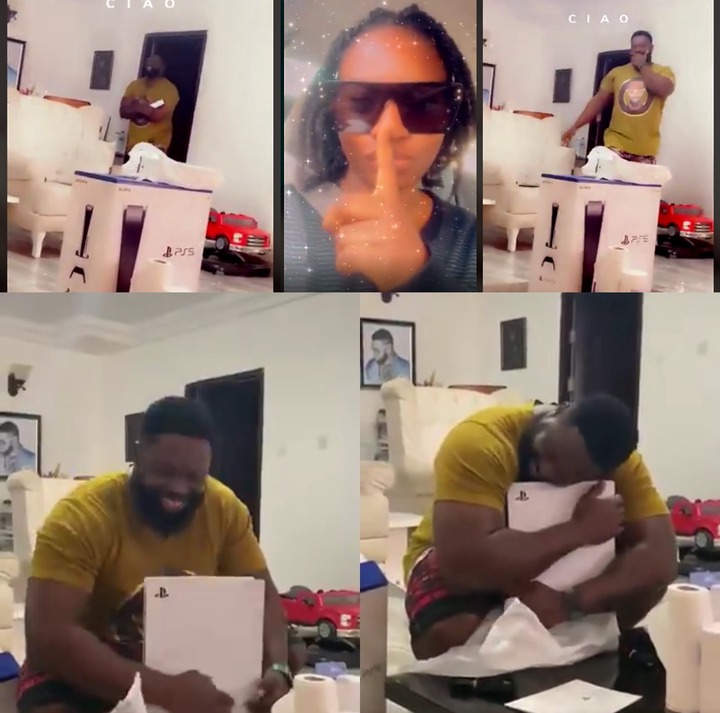 According to Eddie Madaki, the PS5 was on his lists of the things he wants for his birthday and for Christmas.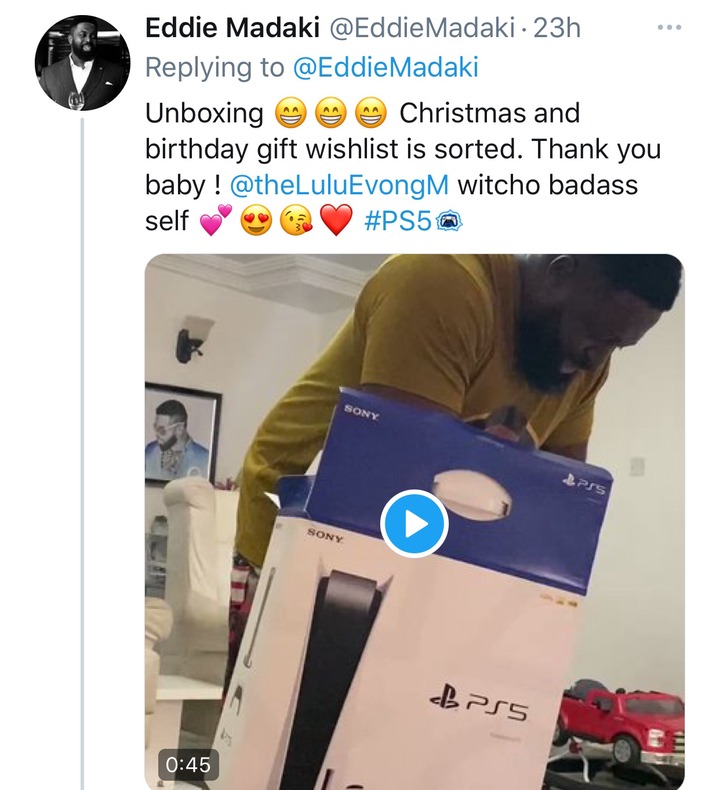 However, his wife has taken the lead by being the one to get him the expensive PS5 to fulfill his birthday and Christmas wishlist.
His wife, Lulu stated that she got him the PS5 as a way of appreciating him for his hard work and all he has been doing for her and their family.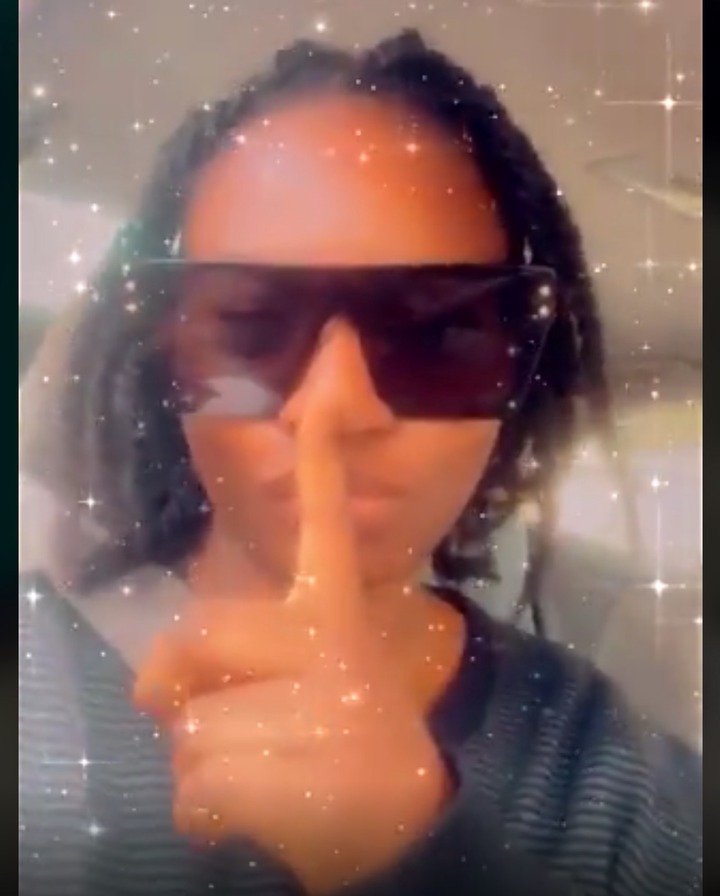 Amongst the things that her husband has been doing for her, Lulu revealed that he bought her as expensive inverter, always filled her car tank and services her car and getting a chef to do their cooking for them.
She also revealed that her husband did all the cooking and cleaning while she was pregnant during the lockdown.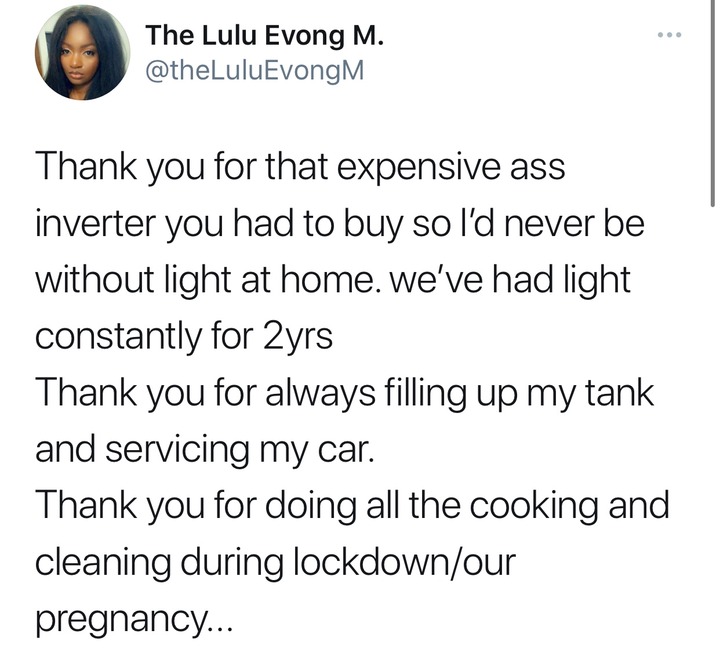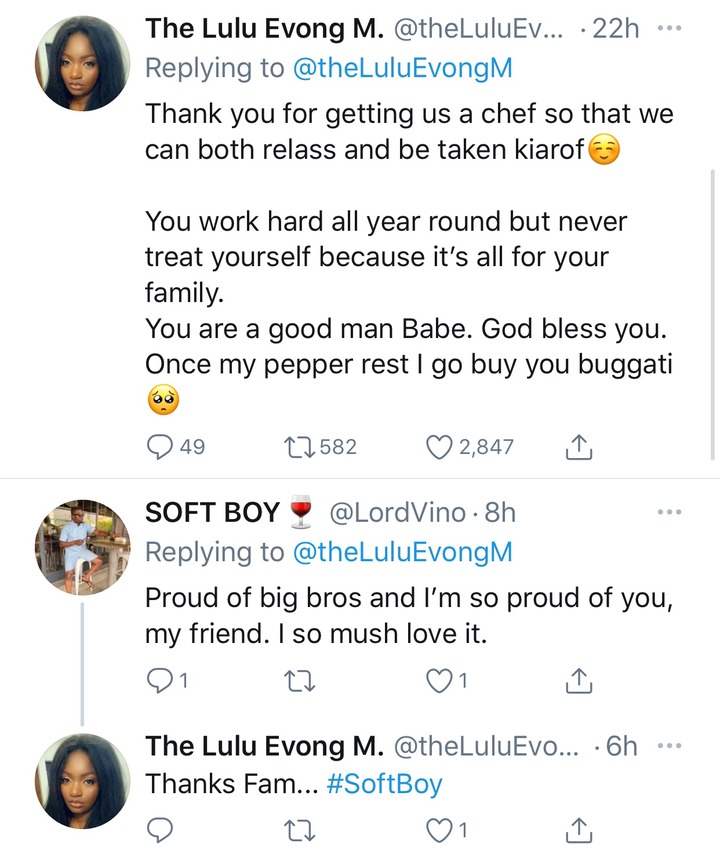 Eddie Madaki who shared the video of how his wife, Lulu surprised him with the gift on his Twitter handle thank her for the gift.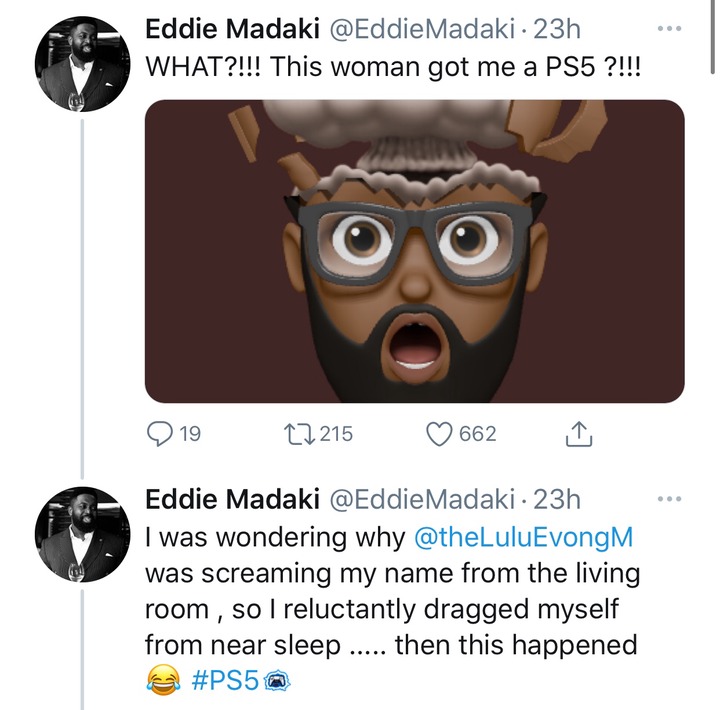 In the video, he was seen coming into the living room after his wife called him, only for him to spot the PS5 box on the table.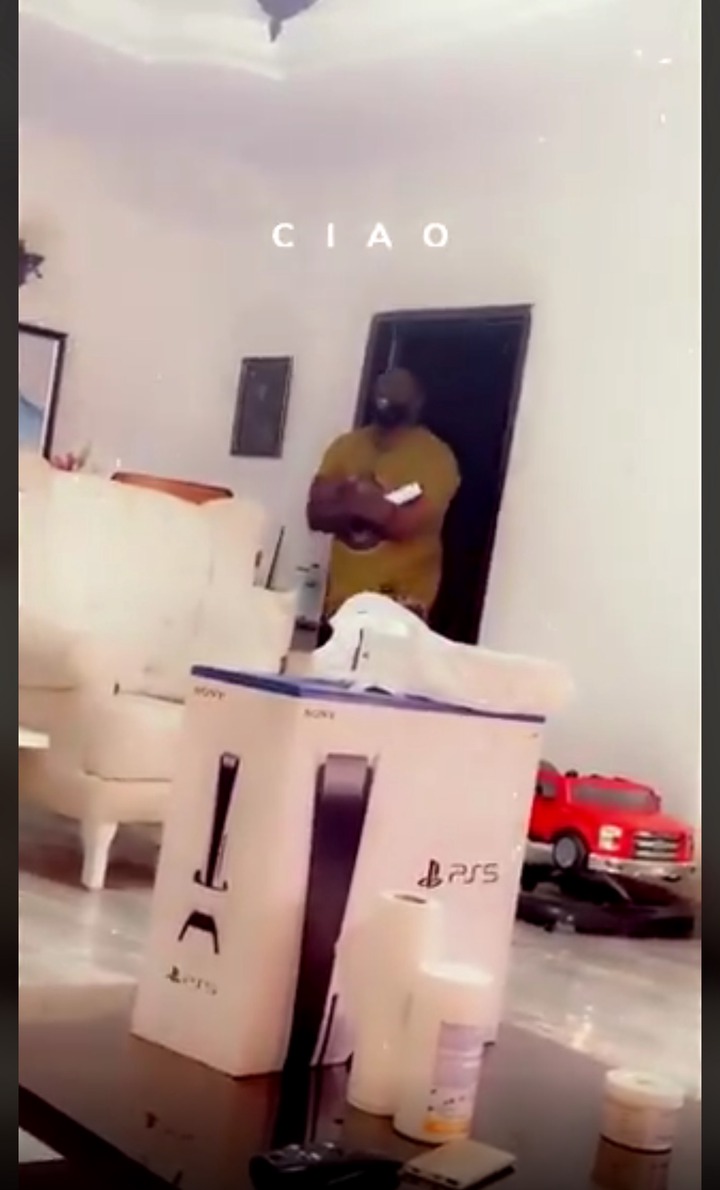 At first he went back in as he was shock to behold the PS5 on the table but he later came out blushing.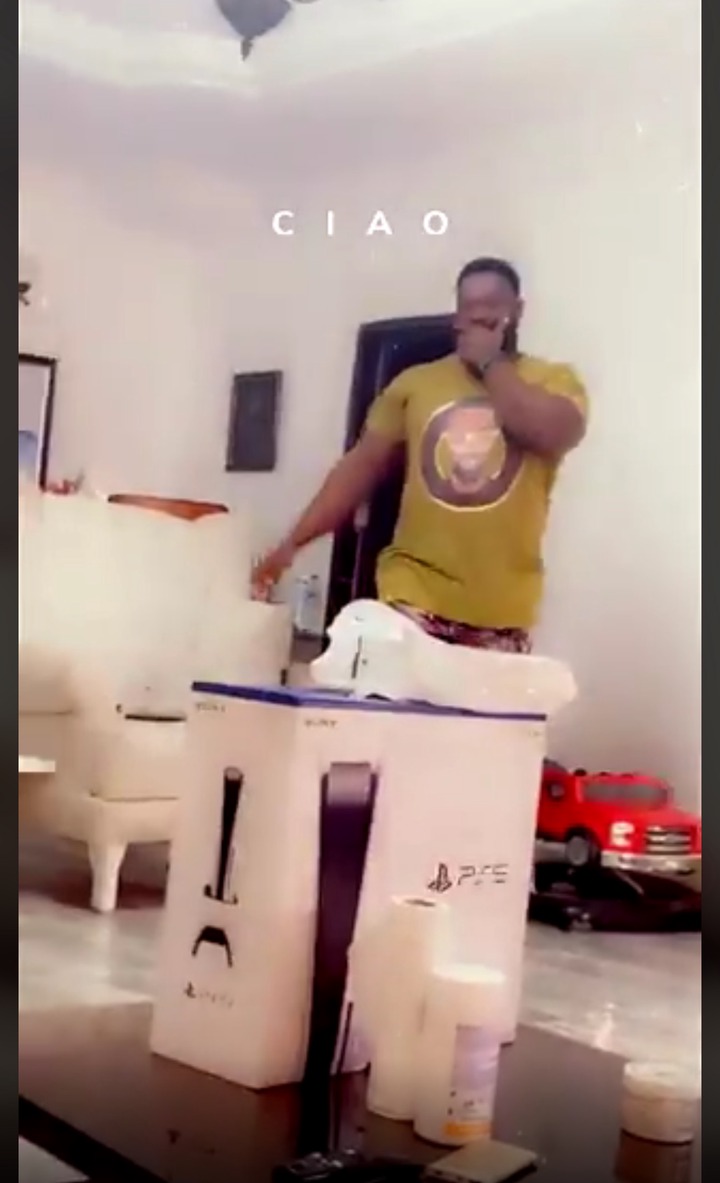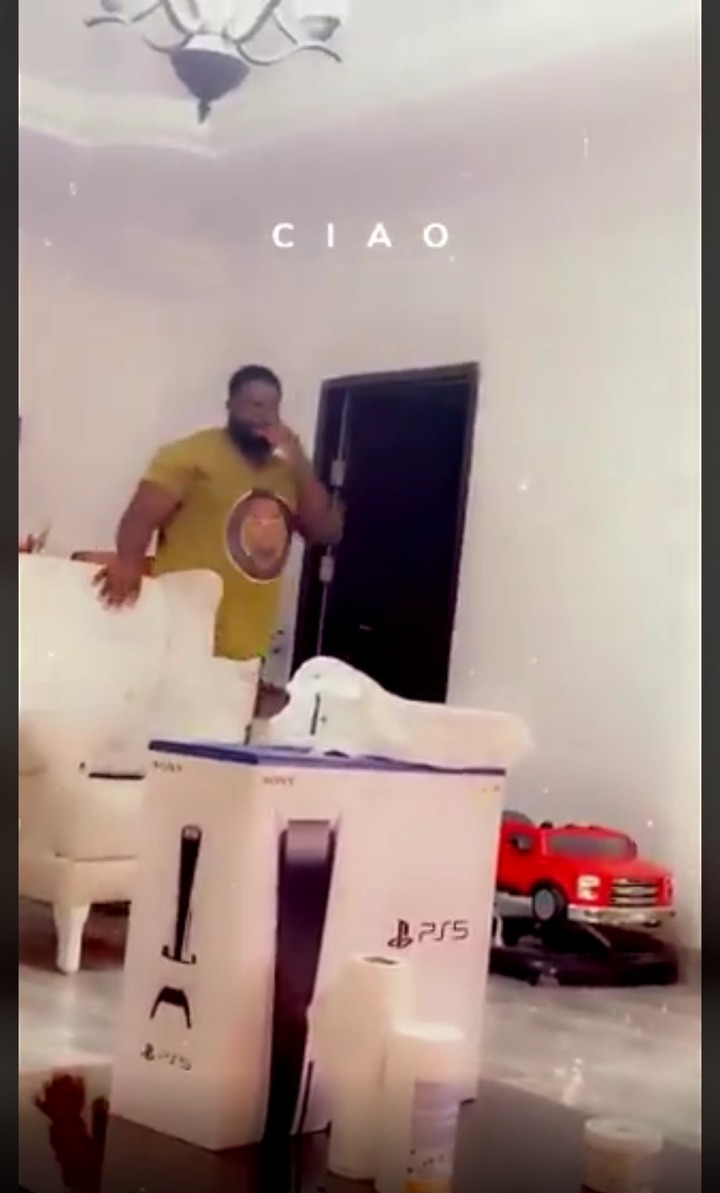 He then went straight to his wife and gave her a kiss before unboxing his new PS5.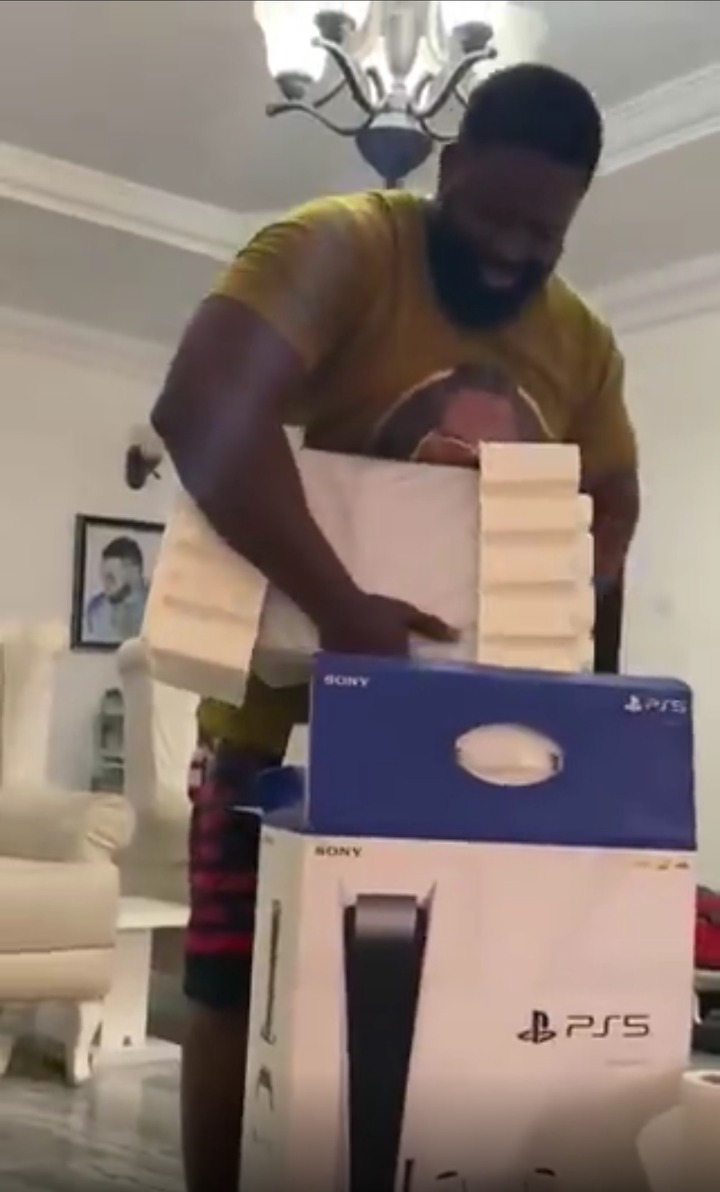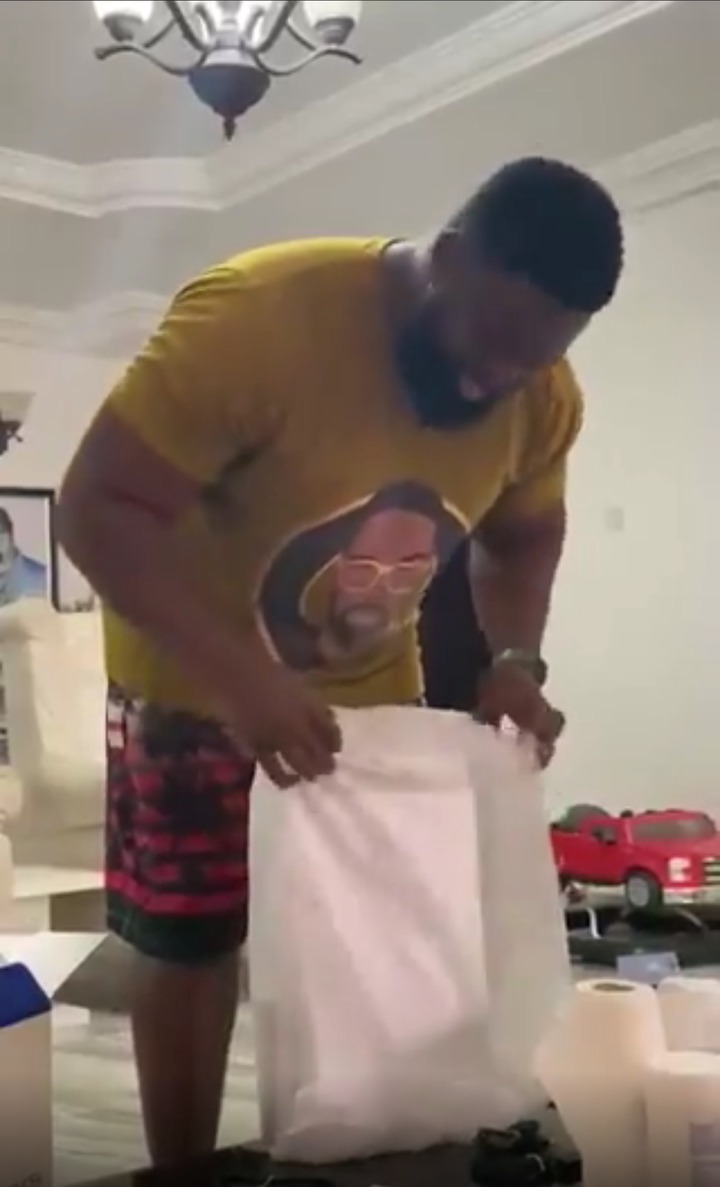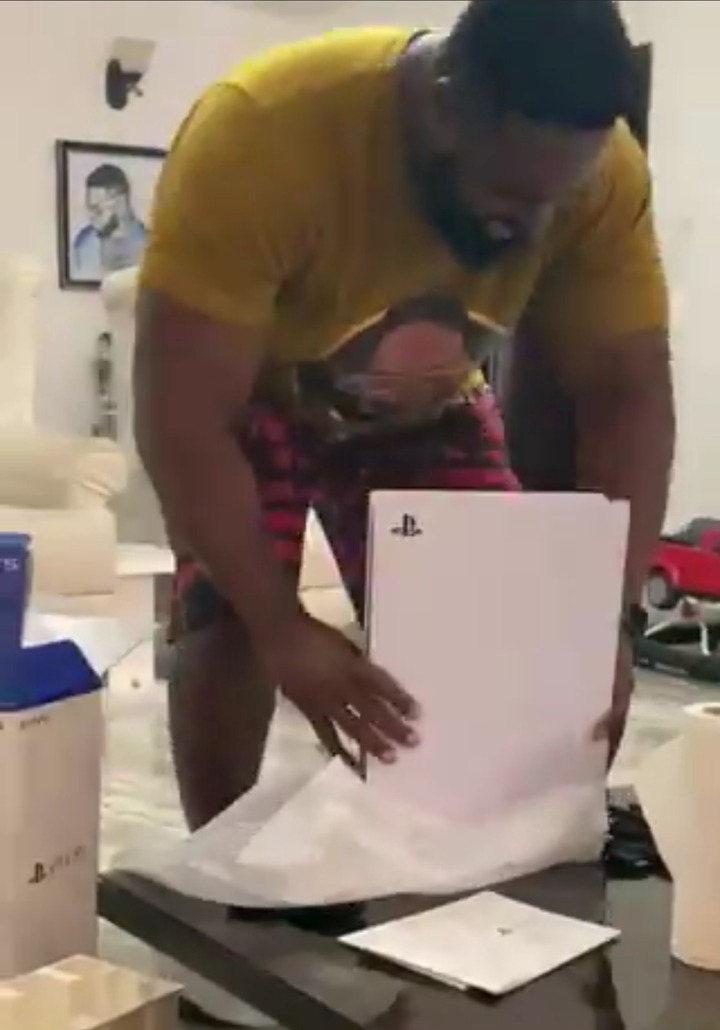 After unboxing the package, he held it closely and hugged it tightly.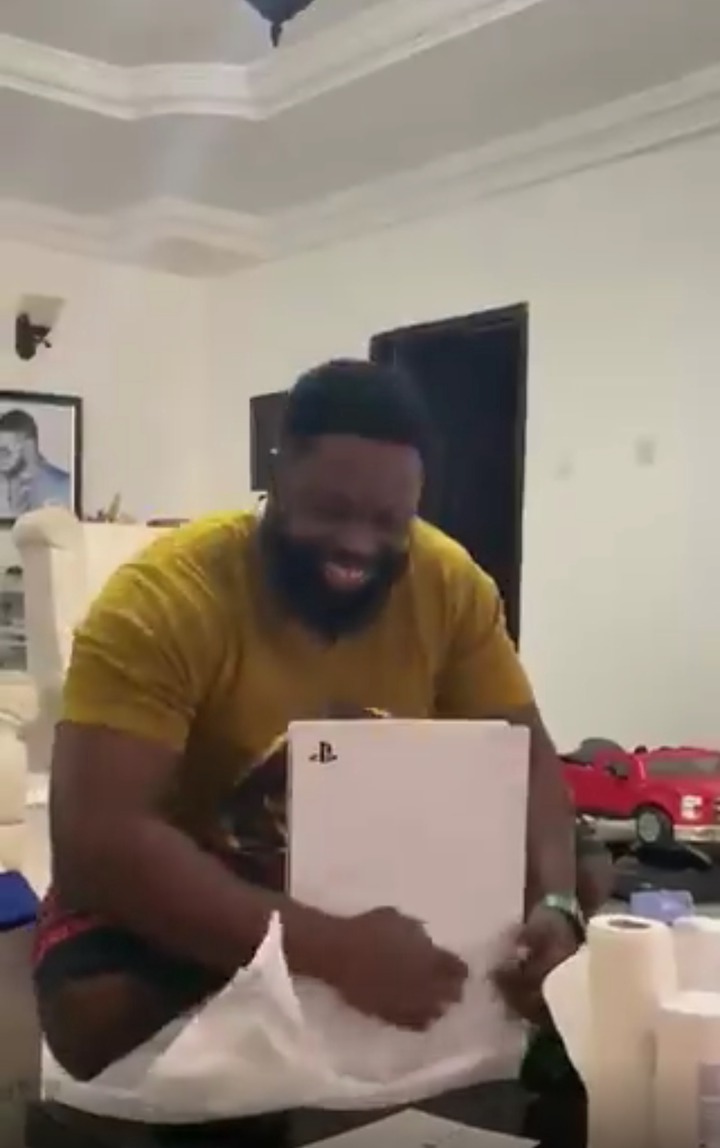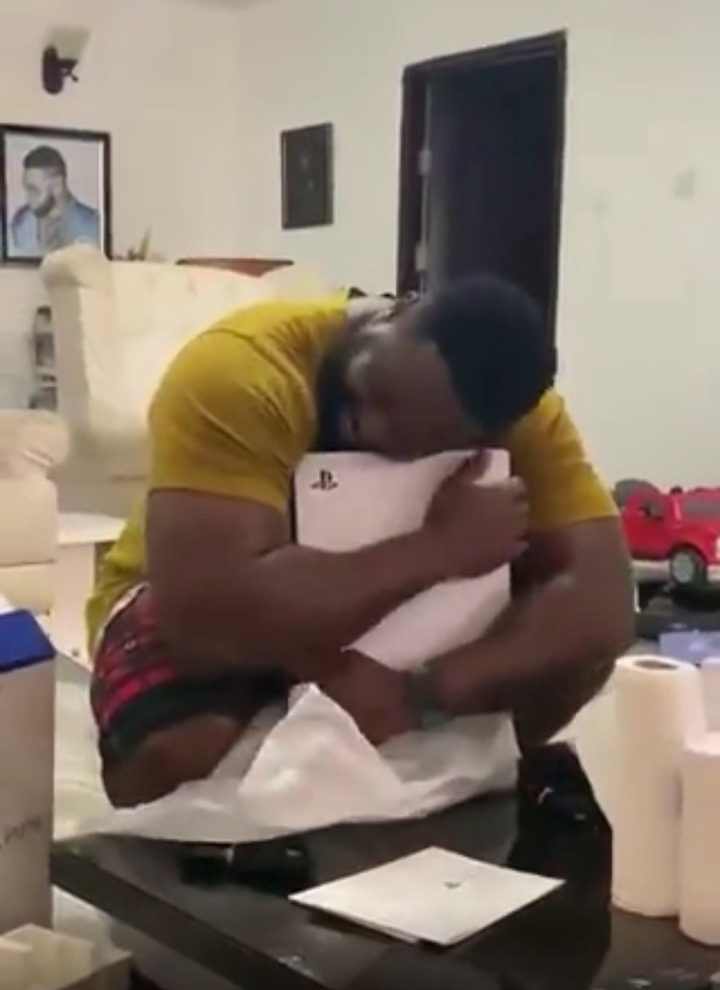 The video has gotten a lot of reactions from people as almost everyone was screaming "God when" after watching the video.
See Reactions below;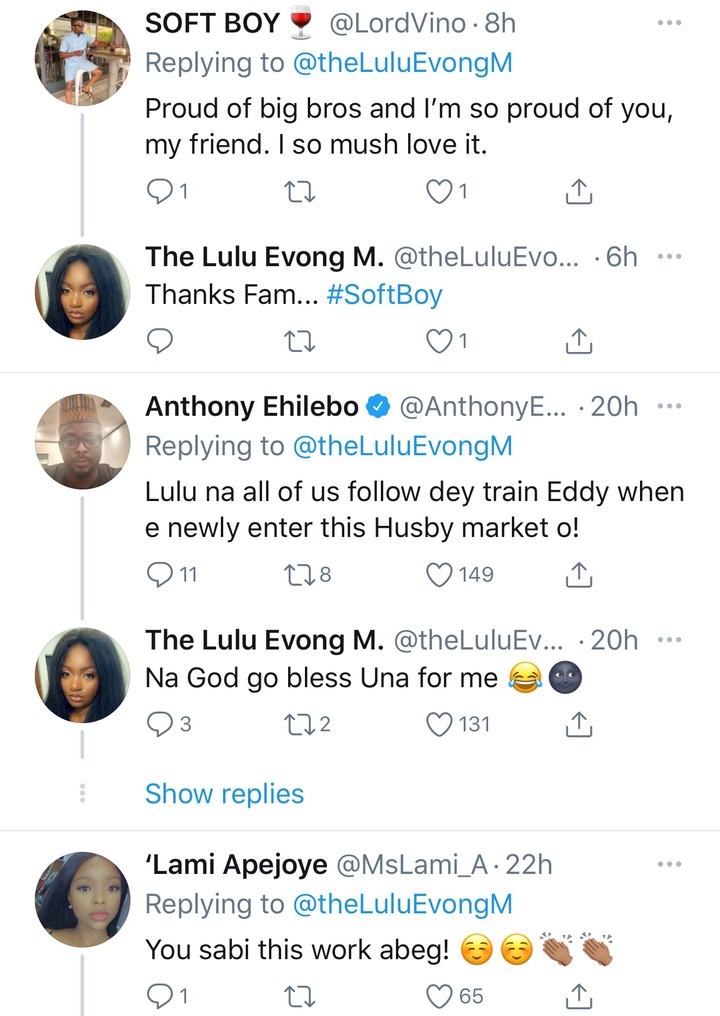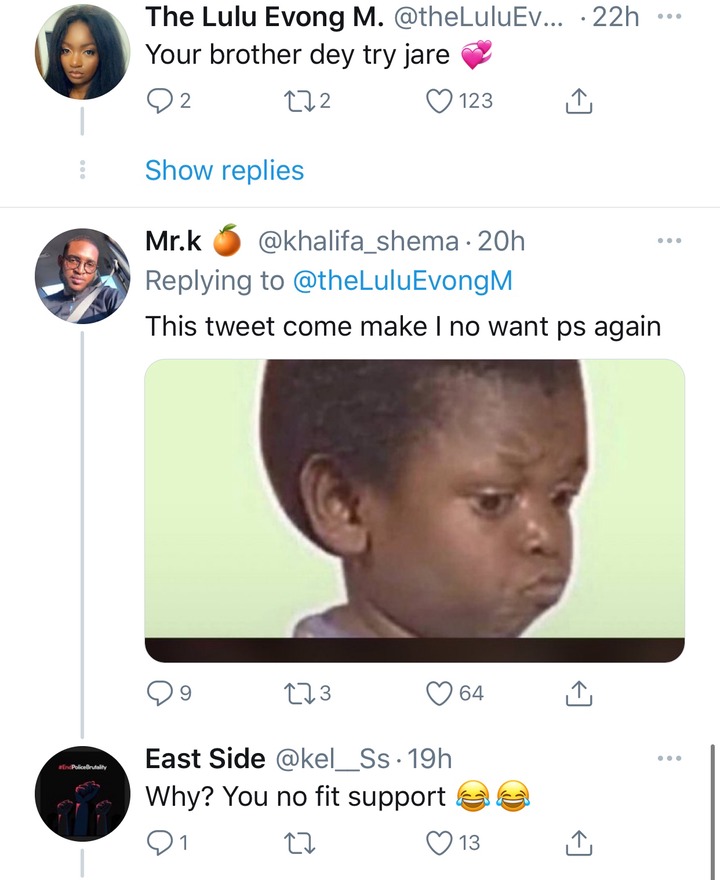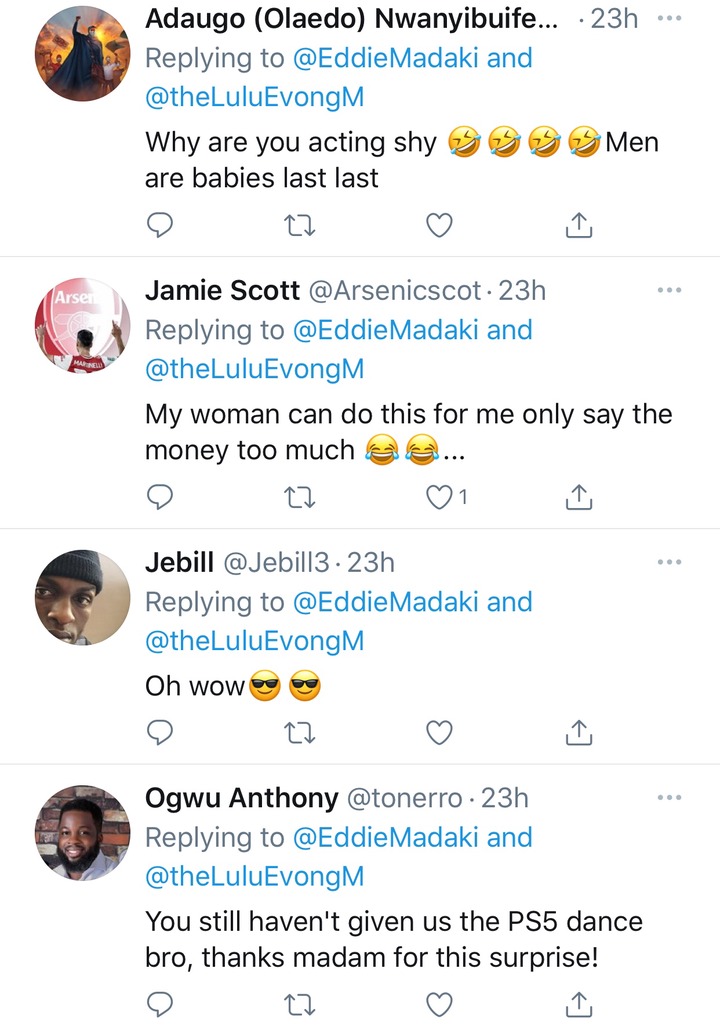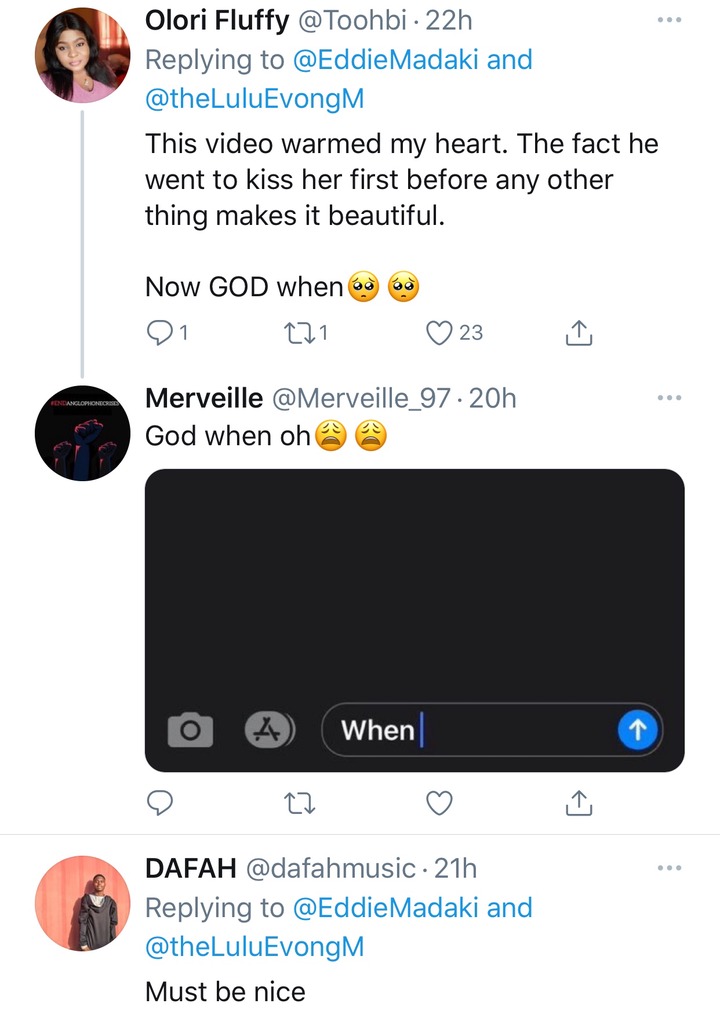 Watch the video below;