A Nigerian lady has called out her uncle who drove to their house to report her to her parents for exposing her body.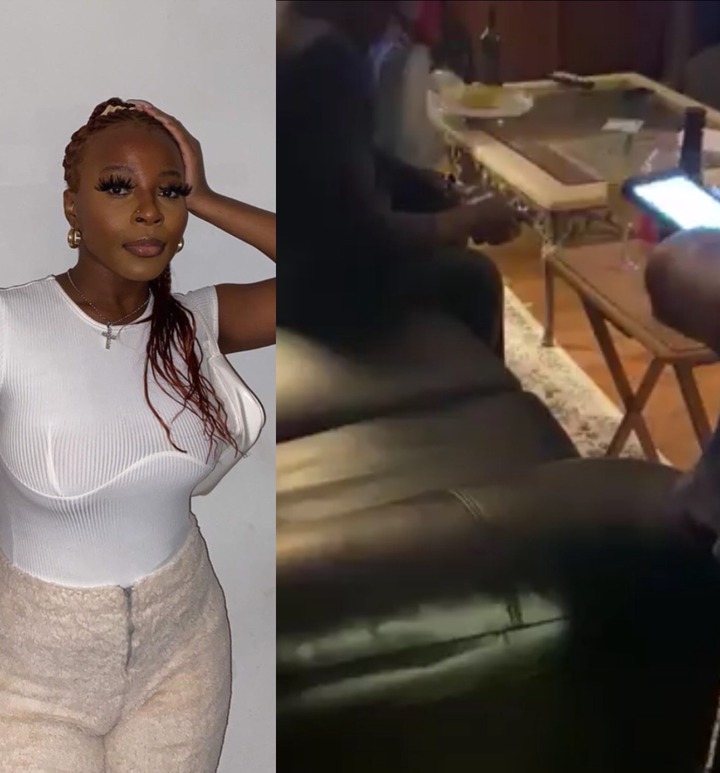 The lady identified as Amalia Kalu, shared a video showing the moment her uncle came to their house to report her to her parents on her Twitter handle.
According to the lady, her uncle drove all the way to their house which is an hour drive to report her to her parents after he saw a photo of her wearing a two piece which exposed her body.
She revealed that her uncle ended up sending the photos to other family members, to the extent they all started calling her dad.
The lady who called her uncle a jobless idiot said that instead of her uncle to focus on his house rent which he is unable to pay, he is worried about a photo she shared on social media.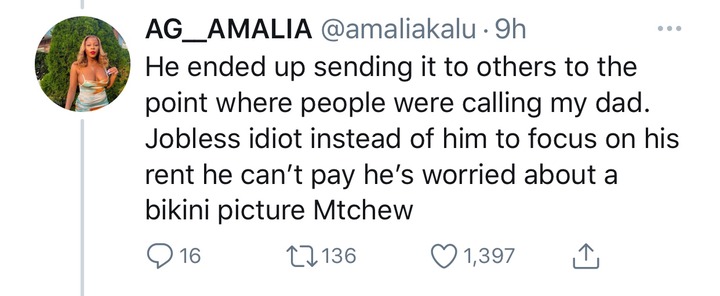 In the video, the uncle who spoke in Igbo was seen beckoning the lady to come but the lady refused saying that she is not going to talk to him.
Some social media users who are reacting to the video are supporting the lady, saying that the uncle should mind his business, while other social media users are against the lady for treating her uncle in that manner, saying that the uncle did that because he cares about her wellbeing.
Watch the video;