Lance corporal martins idakpini made a bold stand in calling out the Army chief for incessant killing, he was applauded for his courage, but report has it now that he has been arrested and detained.
Watch The Video Below
A Lance Corporal of the Nigerian Army identified as Martins Idakpini, has blasted the Chief of Army Staff, Lt.Gen Tukur Burutai, over incessant killings in Nigeria.
The soldier who has serving in Sokoto since 2015, took to social media to lambast the Chief of Army Staff, the Chief of Defense Staff and National Security Adviser for failing to protect the lives of Nigerians especially that of the northerners.
According to him, how come the chief of army staff, Burutai, Mongonu and others come from the north, the entire Borno, Yobe are run over by insecurity.
He went further to call General Burutai a traitor, coward and accused him of failing the Nigerian Army at large.
In the 4 minutes video posted by Sahara Reporters on social media, the lance corporal called on meaningful Nigerians, human rights activist and lawyers to come to his aid because he's fully aware that they will try to arrest and silent him for saying the truth.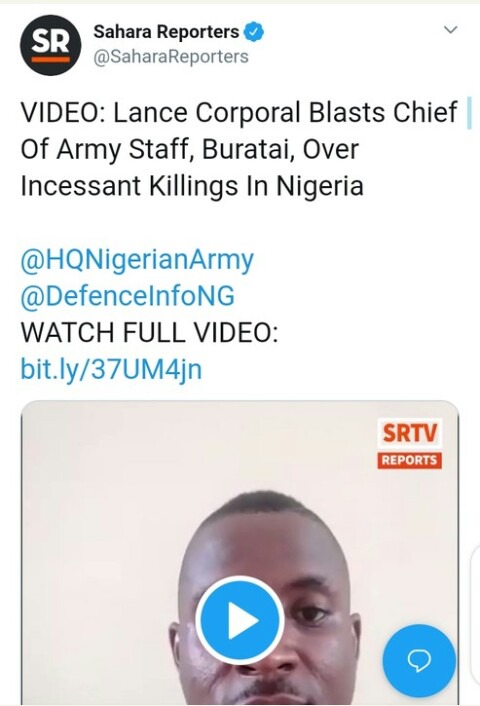 The soldier who identified himself to come from the Middle-belt, said that on a real sense he shouldn't be talking about this issue, but the number of soldiers and civilians who have died in this course calls for alarm.
For a security personnel to make such video, then it's obvious Nigerians don't know what's going on in the north and Nigeria as a whole, a Facebook user said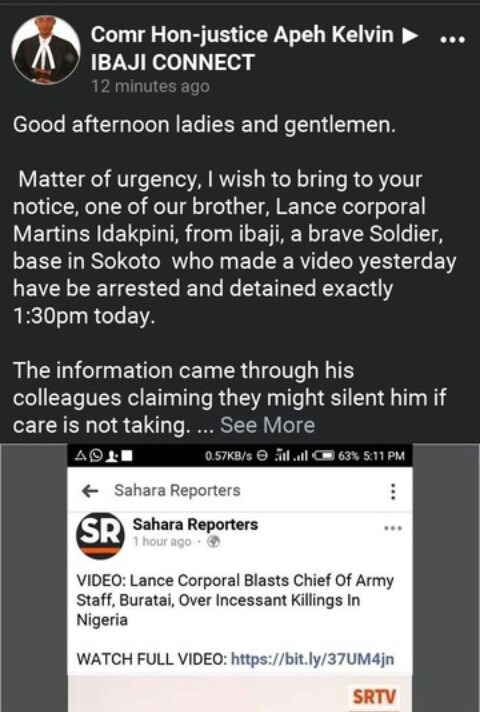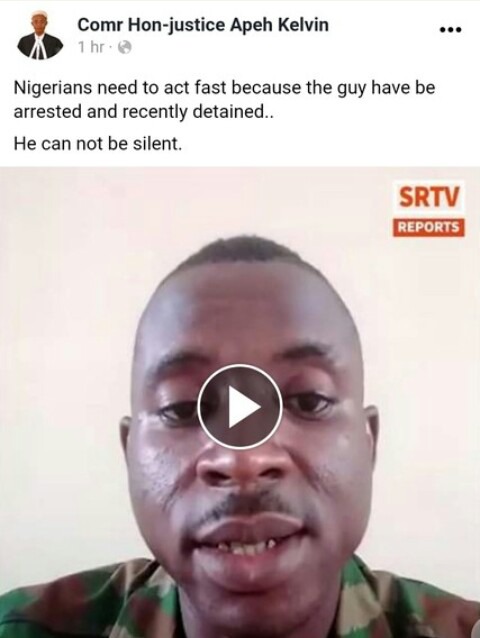 According to a human rights lawyer, Comrade Apeh Kelvin, the said brave soldier based in Sokoto has been arrested and detained at exactly 1:30pm today.