Watch The Video Below
Here is the moment the body of George Floyd, the African-American, who was murdered by a police officer and other 3 accomplices, arrived at his memorial service in Minneapolis.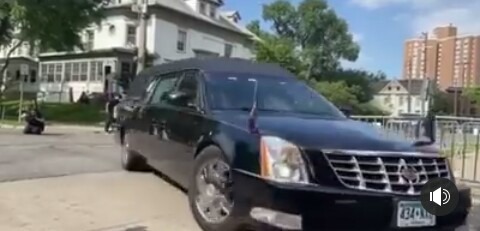 Minneapolis Police Chief, Medaria Arradondo and Sgt. Dave O'Connor can be seen in a video kneeling as George Floyd's hearse arrived.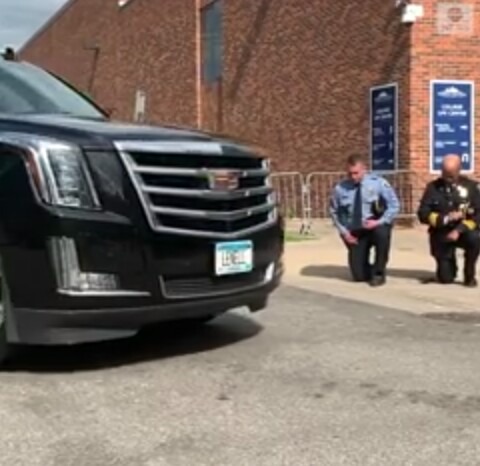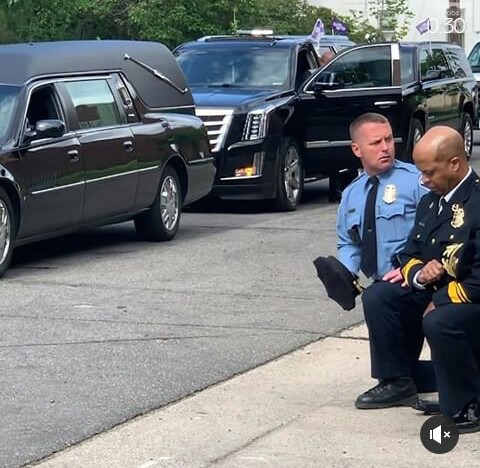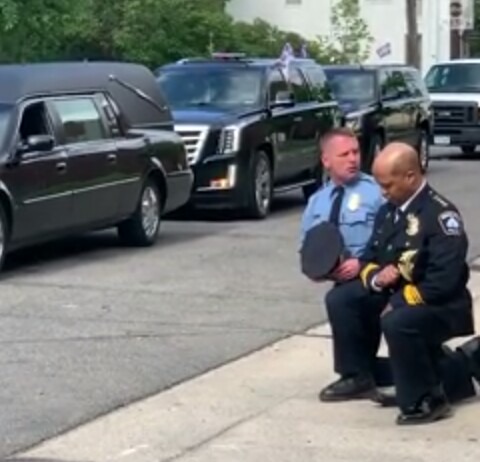 That was a mark of their respect to the black man who died in the process of police brutality.
The memorial took place at North Central University campus, located about two miles from where Floyd lost his life.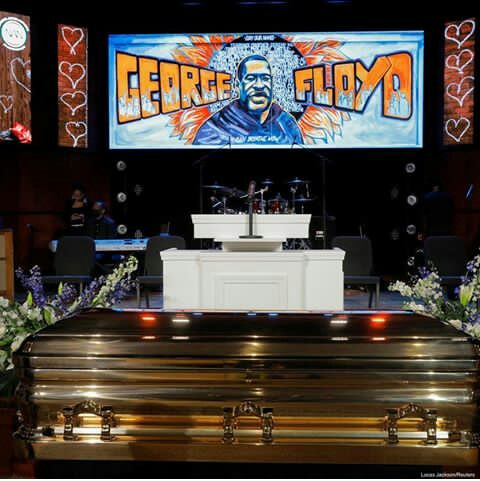 Floyd's family was joined by dozens of guests, including civil rights leader Rev. Jesse Jackson, Democratic Minnesota Rep. Ilhan Omar, Martin Luther King III and actor Kevin Hart.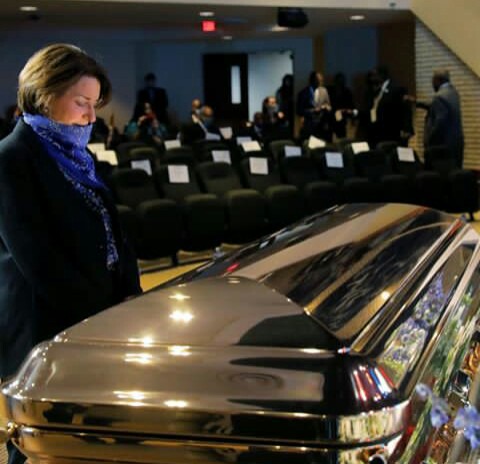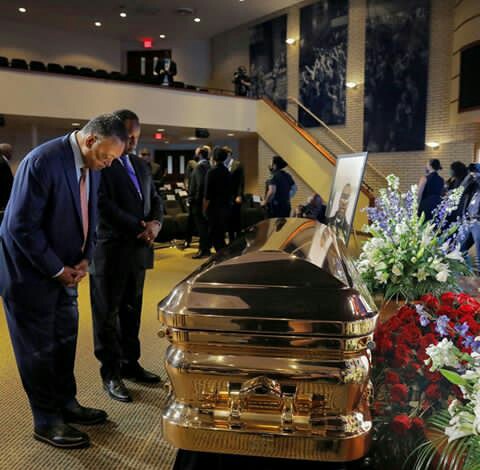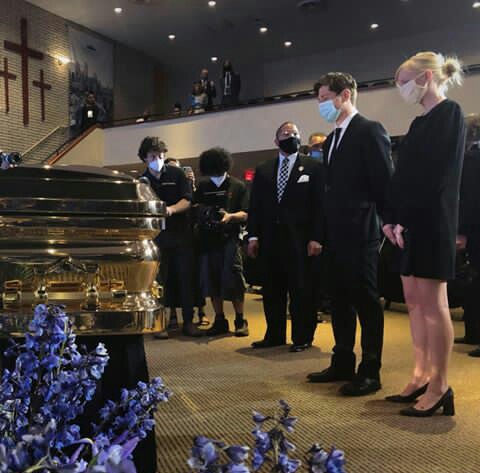 Mourners wore masks and bumped elbows, rather than hugging or shaking hands.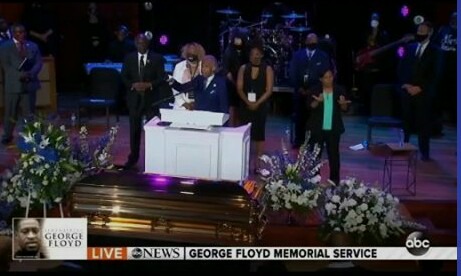 Reverend Jesse Jackson entered the memorial ground and prayed for several moments over Floyd's golden casket as others followed his lead.
Honestly, this is a painful moment for Floyd's family and I pray God gives them the fortitude to bear this loss.