GThe Speaker of the Nigerian House of Representatives, Femi Gbajabiamila has finally reacted after his security aide shot a newspaper vendor in Abuja.

Femi Gbajabiamila on his Twitter handle this morning revealed that he has suspended the officer who fired the shot at the newspaper vendor from his convoy.
He also revealed that investigations have commenced, as he has caused a report to be made to the local police station in Abuja.
Speaking on the circumstances that led to the death of the newspaper vendor, Femi Gbajabiamila said that he was leaving the National Assembly complex yesterday evening when he stopped to exchange pleasantries with newspaper vendors at the corner.
However, some unidentified men obstructed his convoy after his convoy set out to continue their movement and the security men in his convoy shot in the air to disperse the men.
On getting to their destination, Femi Gbajabiamila said that he received information that someone was hit by a stray bullet.
The speaker expressed dissatisfaction at the 'horrible' incident, stating that he values human lives and respects all people irrespective of their social or economic status.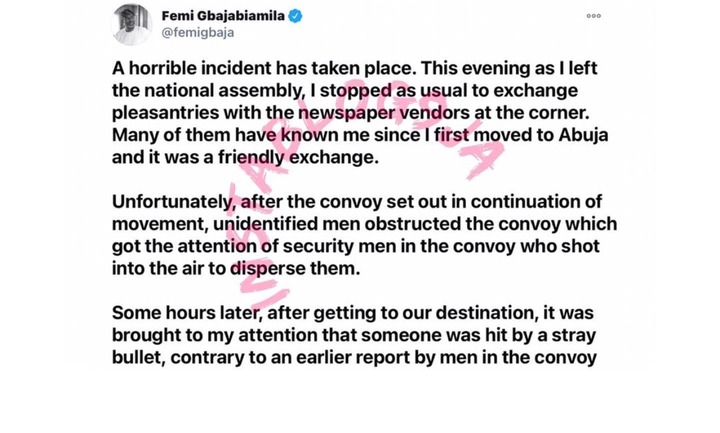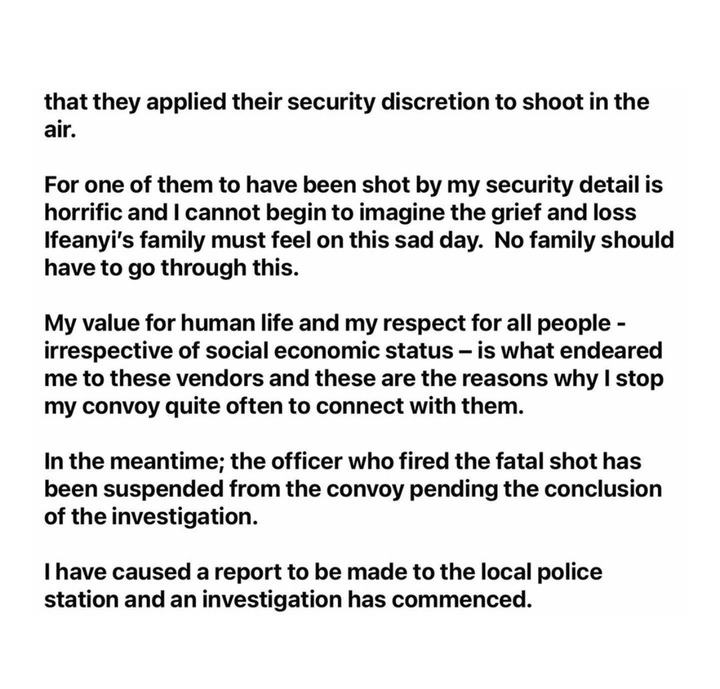 Recall that a video went viral yesterday, showing the moment the newspaper vendor identified as Elechi Emmanuel was shot.
The victim was seen gasping for air as his colleagues tried to revive him. He was later rushed to the National Hospital where he was confirmed dead.
Watch the video HERE