An external invigilator at Institute of Management Technology, Enugu has been called out on twitter after a video of her emerged online.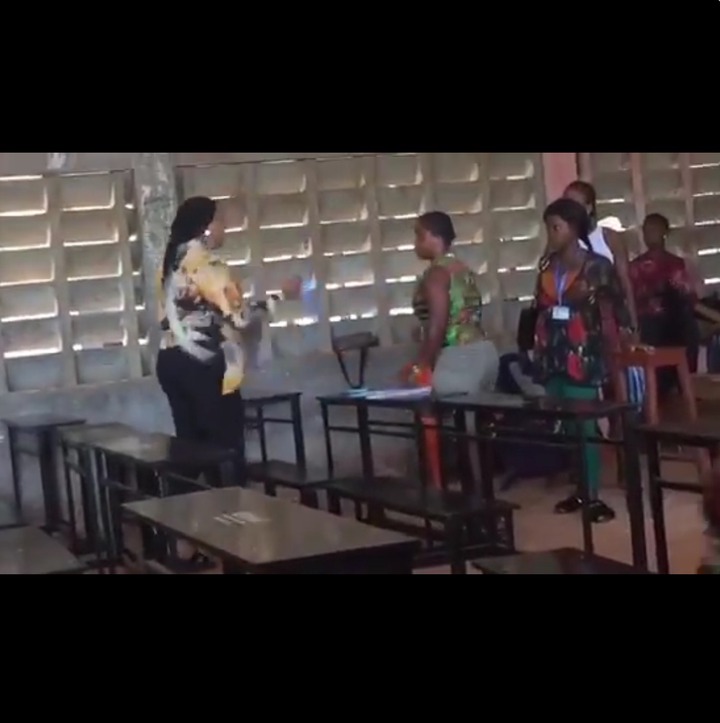 In the video, the external invigilator who is a lady was removing an identification card belonging to a female student from the students neck as she seized it.
She was also seen embarrassing and harassing students in an examination hall in the school premises.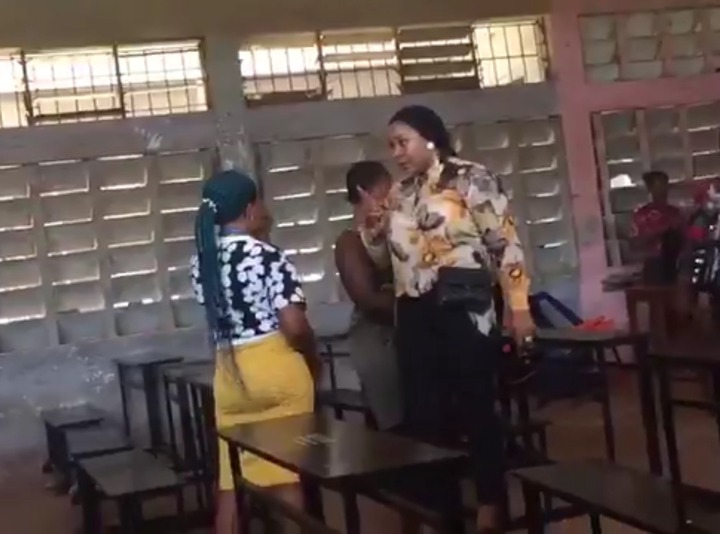 According to an eyewitness, embarrassing students for not putting on a face mask to enter the examination hall.
However, the invigilator who was seen embarrassing the students was also not putting on a face mask as she asks the students to provide their face mask in the examination hall.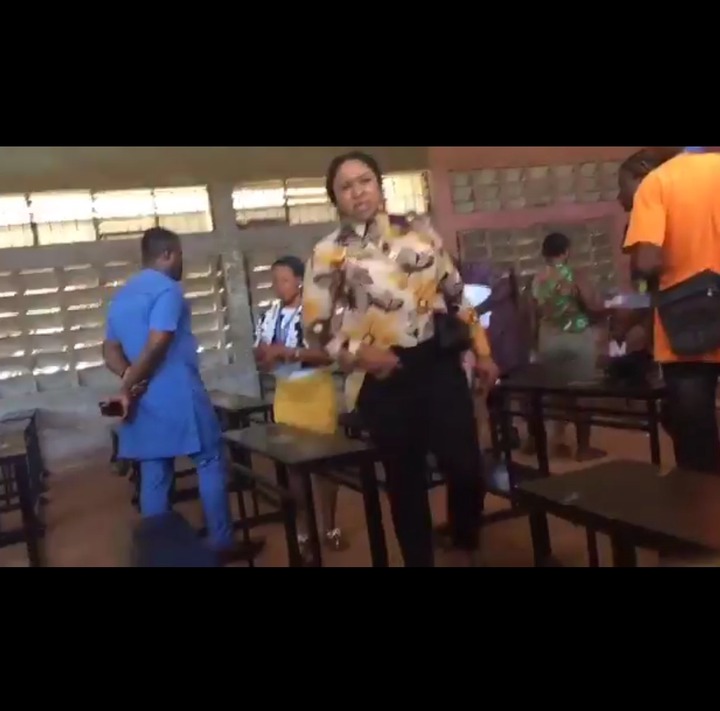 The invigilator was heard in the video telling a student who was not wearing a face mask to go and cover her mouth that she stinks.