A man has shared an experience he had while he was looking for an apartment to rent in Lagos.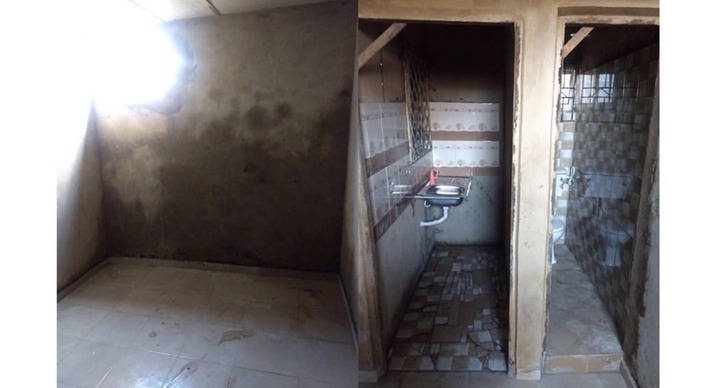 The man shared photos of a house for rent on his twitter handle which was showed to him while he was searching for an apartment in Lagos state.
The man with the Twitter handle, @ItzOlah shared photos of a self-contained apartment with an tiny toilet and kitchen.
He claimed that he was asked to bring N250,000 to rent the apartment without paying an agent fee.
In the pictures the man shared on his Twitter handle, the apartment looks so small and the walls were dirty and not painted.
The window of the apartment looks very small and the floor looks so dirty.
The man who shared the photos compared the apartment to a prison. He revealed that he had to stretch his hands in order to open the tiny window in the room.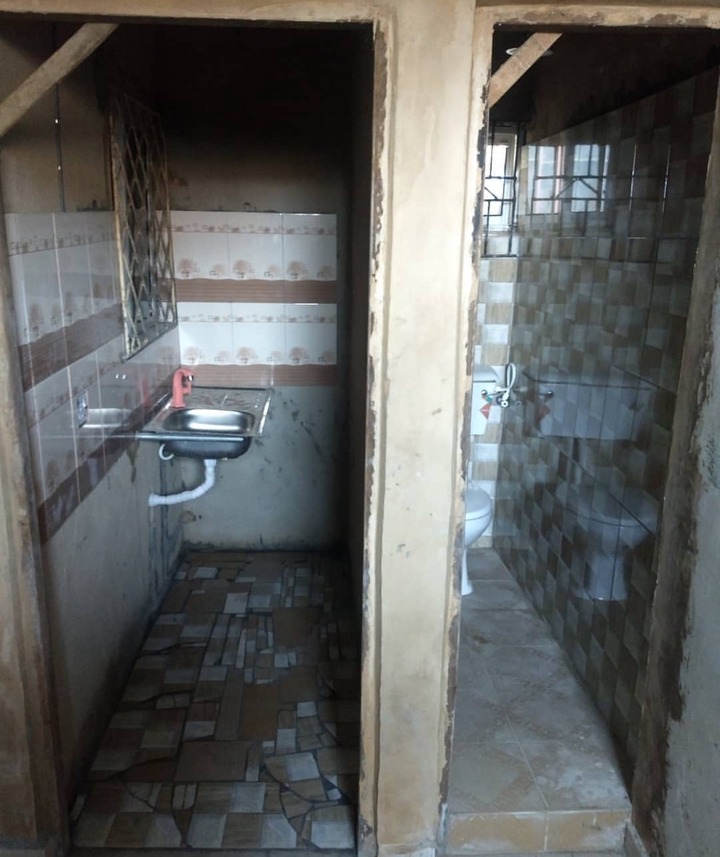 He expressed total displeasure in the size and structure of the apartment and some social media users revealed that they have also had the same experience in Lagos and few other states.