The Abia state governor, Dr Okezie Ikpeazu has suspended the Abia state chief of state, Dr Anthony C.P. Agbazuere.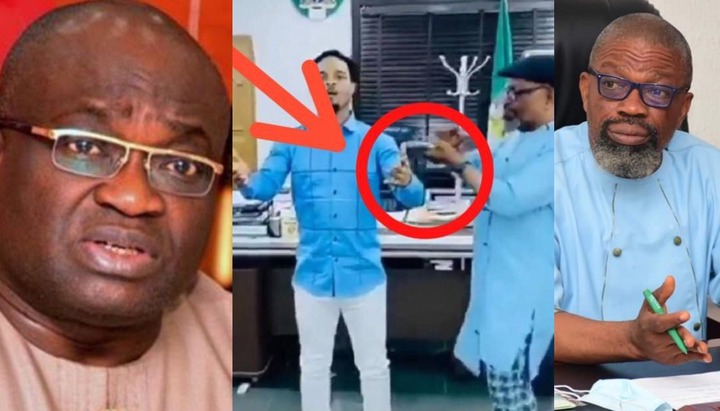 Dr Agbazuere was suspended after a video of him went viral on social media.
In the video, the Abia State chief of staff was seen spraying money on a popular Anambra State prophet, Chukwuemeka Odumeje.
This incident took place at the Abia State government house after the prophet Odumeje paid a visit to Umuahia, Abia State.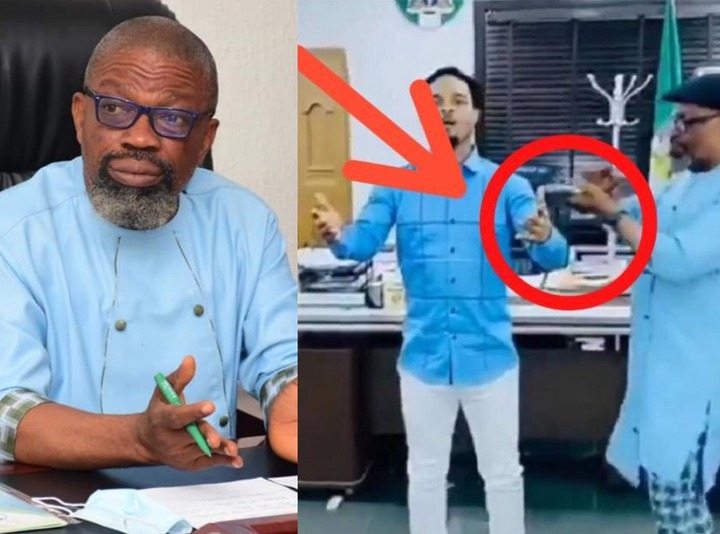 The prophet, Chukwuemeka Odumeje paid a visit to the Abia state government house and was welcomed by the Chief of staff, Dr Agbazuere.
While welcoming him, the Abia chief of staff sprayed money on Odumeje as he was singing and dancing to one of his songs.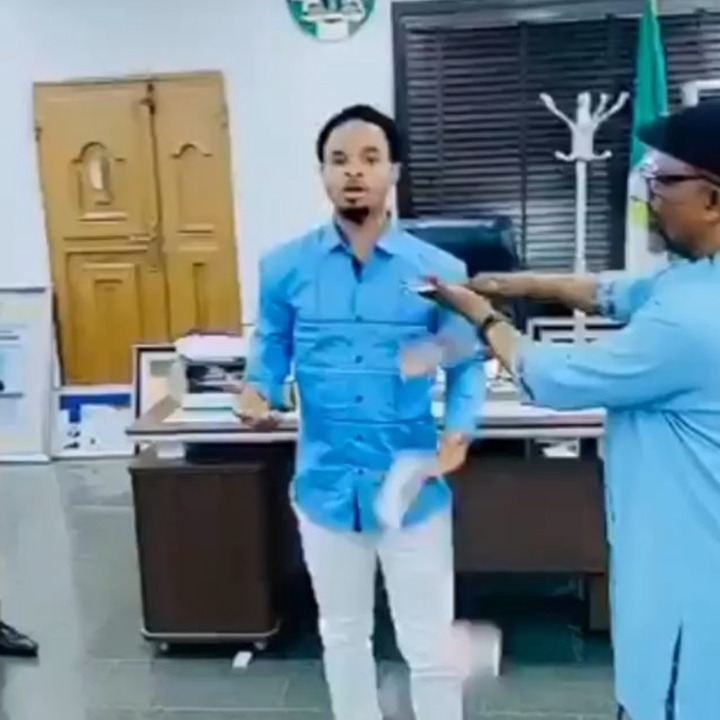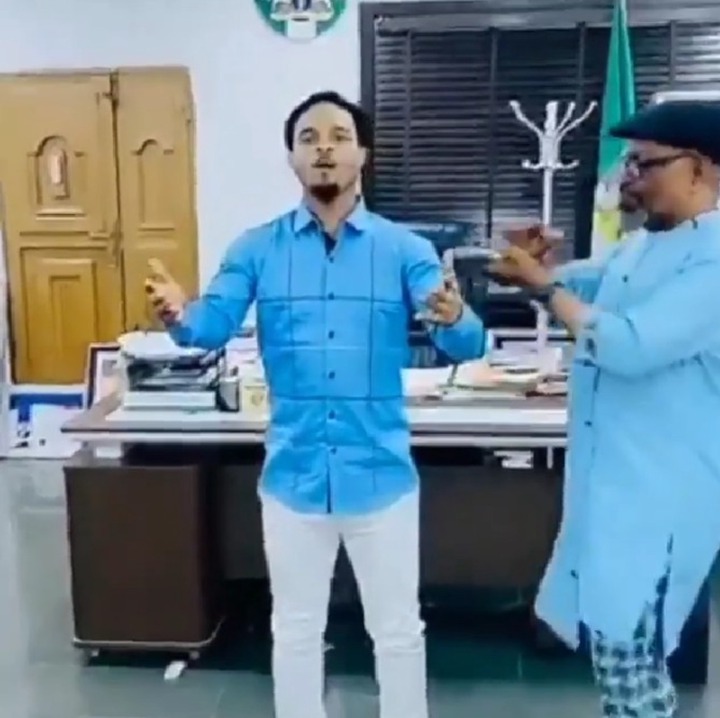 Prophet Odumeje shared this video on his Instagram page and it has so far gained lots of comments.
According to a man who reacted to the video, spraying money on visitors is a way of welcoming them in Igbo tradition.
However the act of spraying money on Prophet Odumeje does not sit well with some Nigerians who pointed out that the government of Abia state is still owing some workers.
Some Nigerians who reacted also pin pointed the problems in Abia State that need to be handled instead of spraying money of prophets.
They also made mention of the condition of the roads in Abia state especially that of the commercial city, Aba.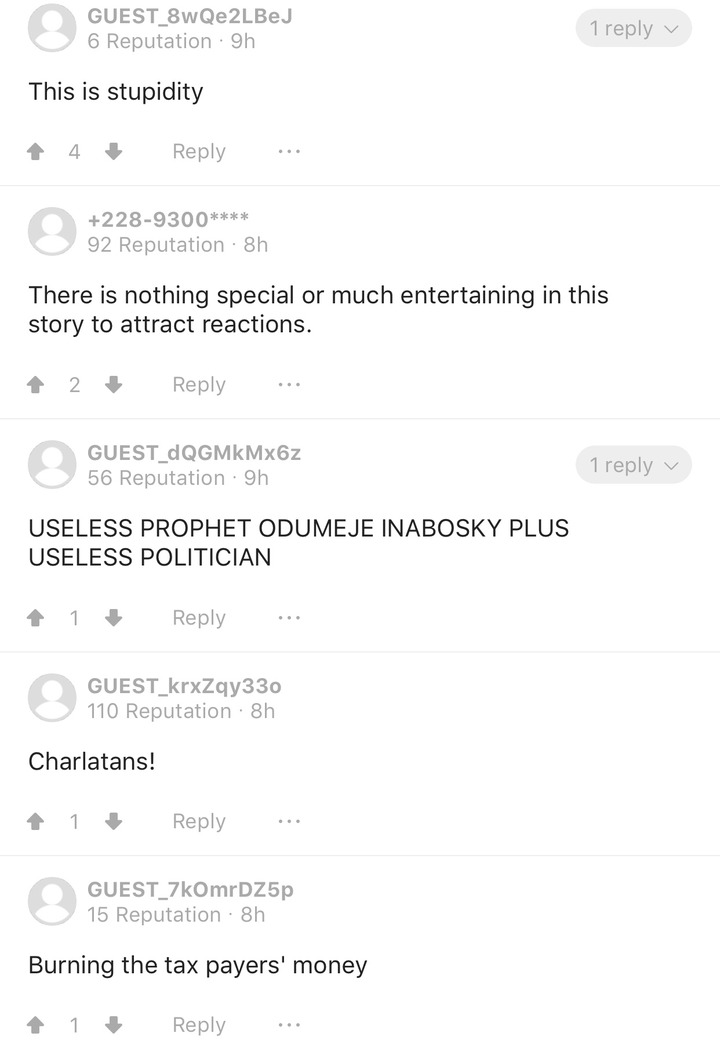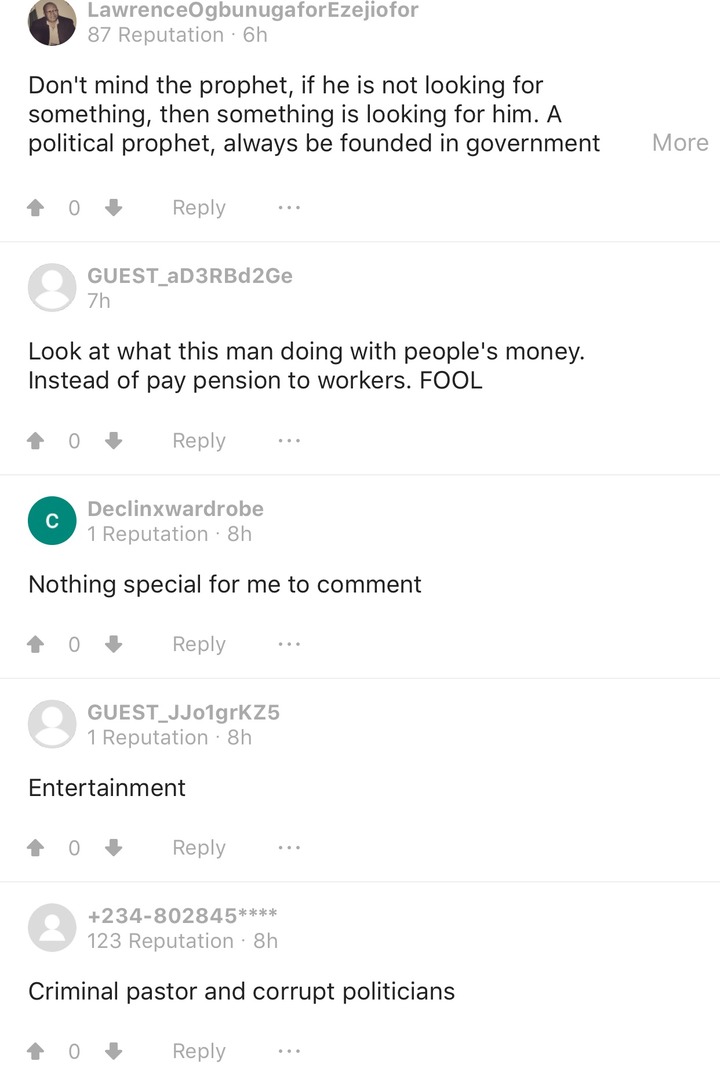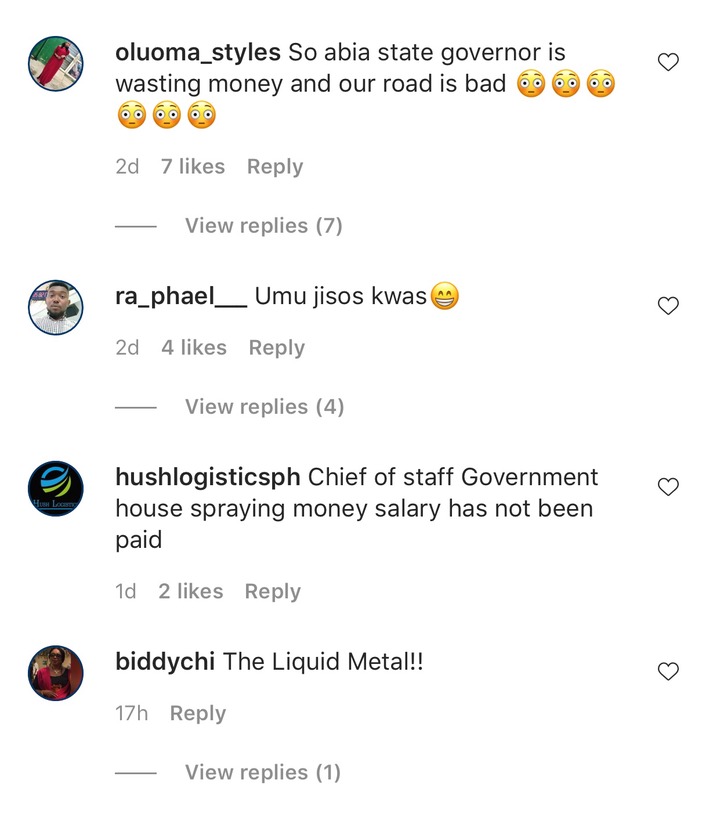 Watch the video: